Adobe Muse
is a website builder that allows designers to create fixed, fluid, and adaptive websites without having to write any code.
Muse
generates static websites giving users the freedom to host their sites with any hosting provider. … This application is available through
Adobe's
Creative Cloud subscription.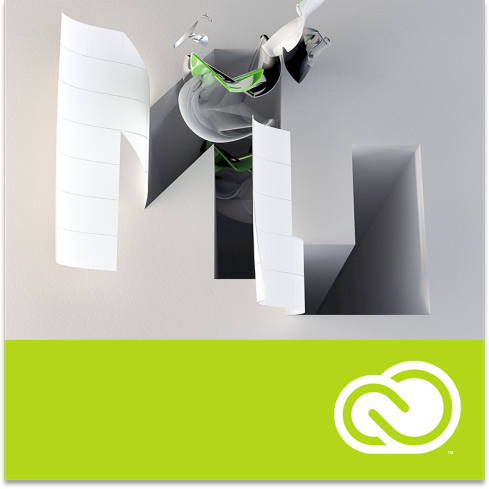 Duration: 2 days
Course Overview and Objectives
This 2-day course provides a thorough overview of the interface, the tools, the features, tricks, and tips for using Muse CC. The course is an ideal combination of instructor-led demonstration and hands-on practice.
Pre-Requisites:
Practical working knowledge of Mac OS X or Windows
Useful Links

  Adobe Muse Resource Website
Adobe Muse CC Course Outline
Lesson 1: Overview of the Workspace
A typical Muse web workflow
Touring the Workspace
Working in Design mode
Preview mode
Lesson 2: Creating Your Site
Creating a new site
Creating and editing your site map
Lesson 3: Working with Master Pages
Web design versus print design
Building a master page
Creating new master pages
Applying master pages
Testing your pages
Lesson 4: Adding and Styling Text
Inserting text
Formatting text
Creating Type Styles
Lesson 5: Working with Shapes and Color
Working with shapes
Working with color
Lesson 6: Adding Images to Your Site
Web-image basics
Importing images
Moving, cropping, and resizing images
Understanding the Assets panel
Pinning content
Adding alternative text and a title to images
Lesson 7: Working with Links and Buttons
Working with Links
Working with anchors
Working with buttons
"If you think math is hard, try web design."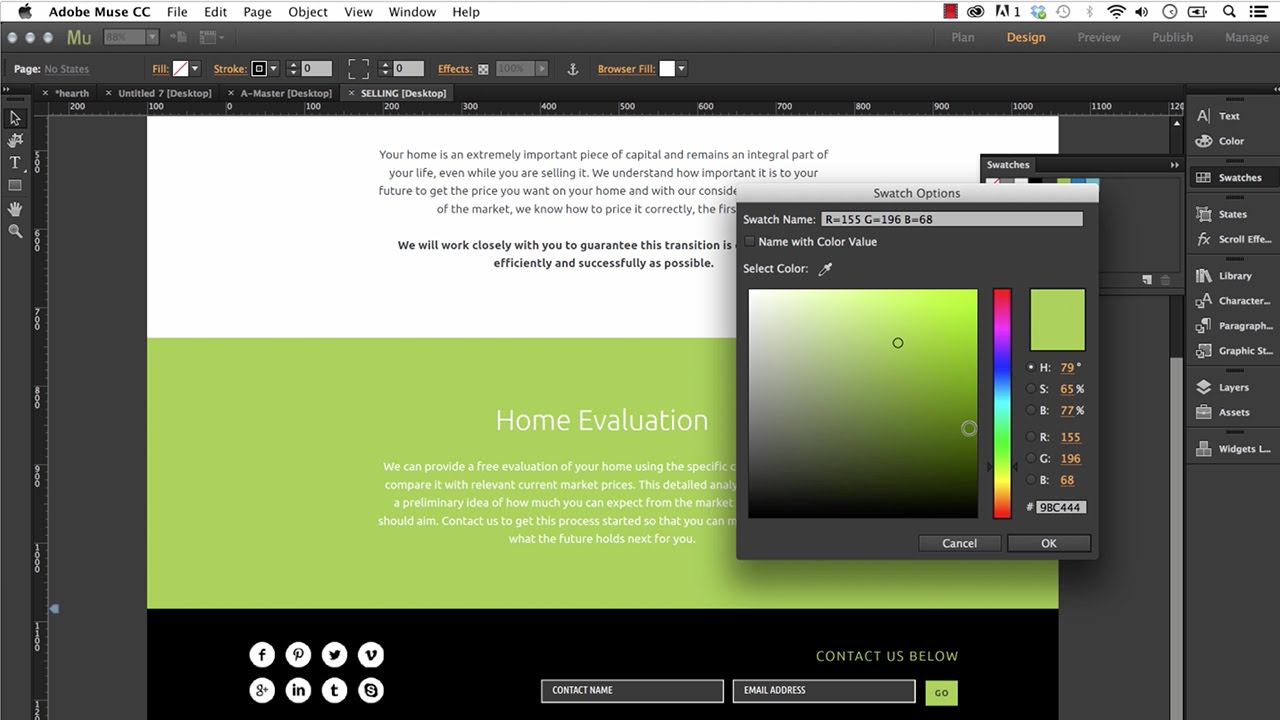 Features of Adobe Muse CC
Below are some noticeable features which you'll experience after Adobe Muse CC.
Awesome application for designing your web pages.

Enhance your web pages by adding forms, buttons, scroll effects and galleries etc.

No coding knowledge needed.

Provides user-friendly environment.

Can create cross-browser websites.

Got Plan Mode icon which you configure the layout of your web page.

Got predefined buttons of different social media.
Lesson 8: Applying Effects, Graphic Styles, and Inserting HTML
Working with rounded corners, effects, and opacity
Working with graphic styles
Embedding HTML
Lesson 9: Working with Widgets
About widgets
Inserting a composition widget
Working with slideshows
Lesson 10: Publishing and Exporting Your Site
Understanding Muse publishing
Publishing your site
Exporting your site as HTML
Upload a Site to a Third-Party Host
Upload Assets
xml
Lesson 11: Designing for Mobile
Understanding Alternate Layouts
Adding an Alternate Layout
Editing the Alternate Layout Properties
Editing an Alternate Layout Master
Adding Content to an Alternate Layout Master
Adding Content to the Alternate Layout (phone) Pages
Adding Links
Working with Assets

"Adobe Certified Experts and Adobe Certified Instructors will lead you through industry state-of-the-art, highly-efficient workflow procedures to get your jobs done in the right way. Skillz ME training courses are conducted by Adobe Certified Experts and instructors with years of industry knowledge, experience and skills at their hands."
Contact Us
Get into action, call our experts today, Dubai - UAE +971 4 27676 320 or send an email to info@skillzme.com or request a callback