What happens
The Creativity Conference is made possible by a world-class team of creative experts. We thought about the kind of conference we would wish to attend, and made that! 
Let's Connect on this wonderful day. The Nature of Creativity Now & Tomorrow. 
What: 12:00 pm with lunch and meet the creatives, listen and learn from over 10+ speakers
When: 28th March 2022
Where: @Flightcase entertainments, Warehouse 06 Street 8th – Al Quoz Industrial Area 1 – Dubai , find the map below for direction.
Please consider due to the COVID-19 situation wearing a mask is mandatory all time. All the procedures and rules of the COVID-19 prevention of the UAE are appliable also during this event. The event has limited capacity, attendance is only guaranteed with a confirmation received.
Some words from our conference Director Maxim Jago.
My definition for 'Creativity' is any intentional decision!
Whether you're choosing what to have for lunch, choreographing a dance, painting a picture or raising a child, every choice you make leads to a future outcome that could not have existed without you.
One can never be sure that an outcome will be as expected but to be present in the moment and to intend is to shape the future – to be a creator of the future.
I am thrilled to welcome you to join us on an extraordinary journey of exploration to discover a deeper, more actively engaged understanding of creativity in all its many forms.
This will be a transformative meeting of minds that inspires and re-invigorates, in one of the most beautiful landscapes in the world.
We very much look forward to seeing you in Dubai, in March 2022!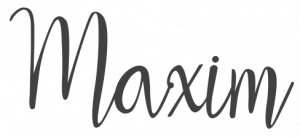 With thanks to our amazing sponsors and partners who made this amazingday possible.
SKILLZ MIDDLE EAST
Techno Hub 2 | Office 110
PO Box: 644768
Dubai Silicon Oasis
Dubai, United Arab Emirates
https://skillzme.com
If you are interested in sponsoring or partnering with The Creativity Conference, please get in touch via sp*********@cr******************.is
Maxim Jago is a multi-award winning filmmaker, screenwriter, author, consultant futurist, and public speaker. He's the author of some of the standard texts used by film schools around the world, as well as books and articles exploring emerging technology and trends.