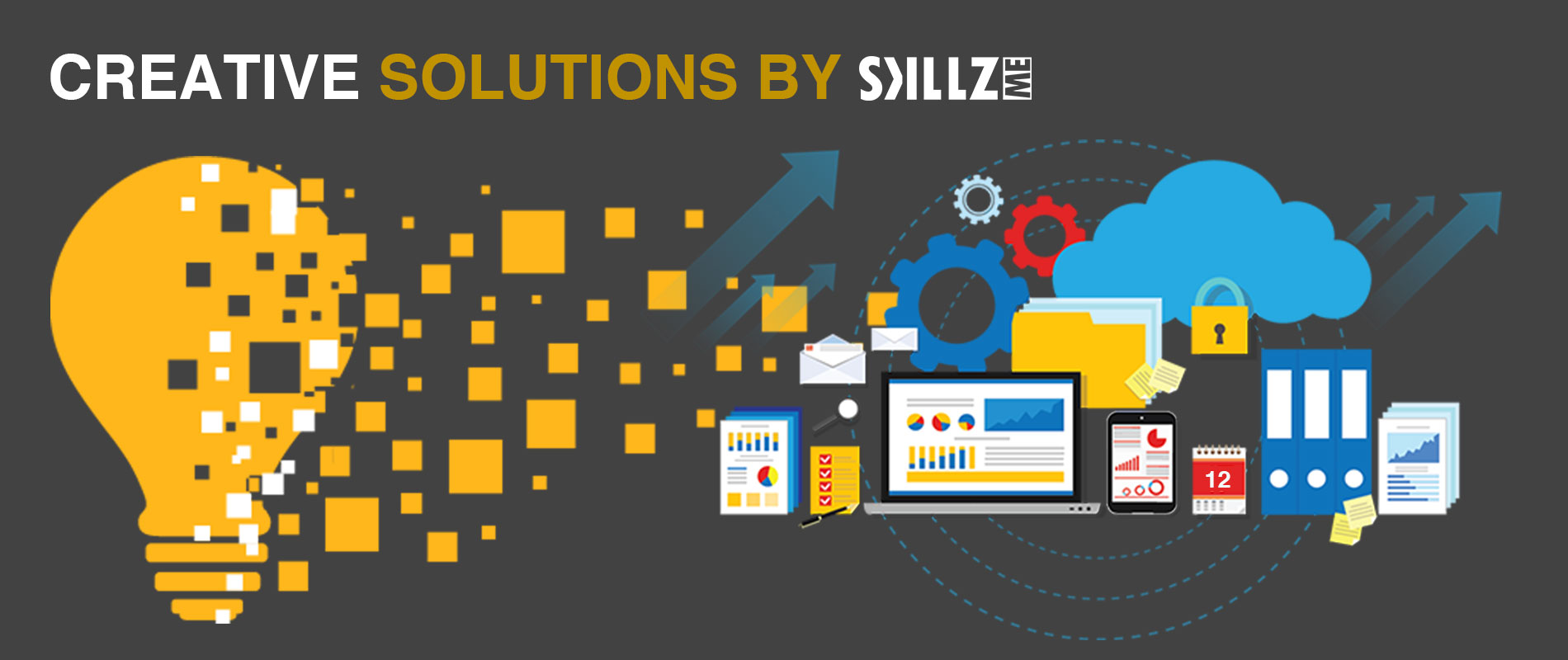 Enterprise Solutions
Skillz Middle East and Enterprise Solutions
Skillz Middle East is the expert in the Middle East for creative digital solutions overcoming the today's business challenges working with rich media at various levels in the digital transformation. Helping successful organizations in the digital transformation agenda is our core competence over many years.
Building on the principles of business consulting Skillz Middle East is an adviser and supplier of business solutions in the creative industry and tailor-made customer communication solutions. The business approach is a customer-oriented specializing in fulfillment of customer needs rather than specializing in certain products.
Skillz Middle East team of professionals with more than +25 years of industry knowledge combines today's technologies, solutions, and products with added value service, professional industry experience, and direct advisory approach to help organizations to succeed in today's digital transformation.
Skillz ME combines market-leading technologies in data capture, process management, big data analytics and interactive mobile capabilities that enable organizations to increase their customer experience, increase their customer loyalty, provide outstanding service, gain a competitive advantage and better grow their businesses while slashing operating costs.
IT Solutions (Enterprise Solutions) still hold for many companies the unknown inside. While the unique competitive advantage of each organization lies in know-how, Enterprise Solutions end up in cost factor instead of productivity increasing or growing business. Looking into the digital transformation which is key for the success for any organization you can find the following needs.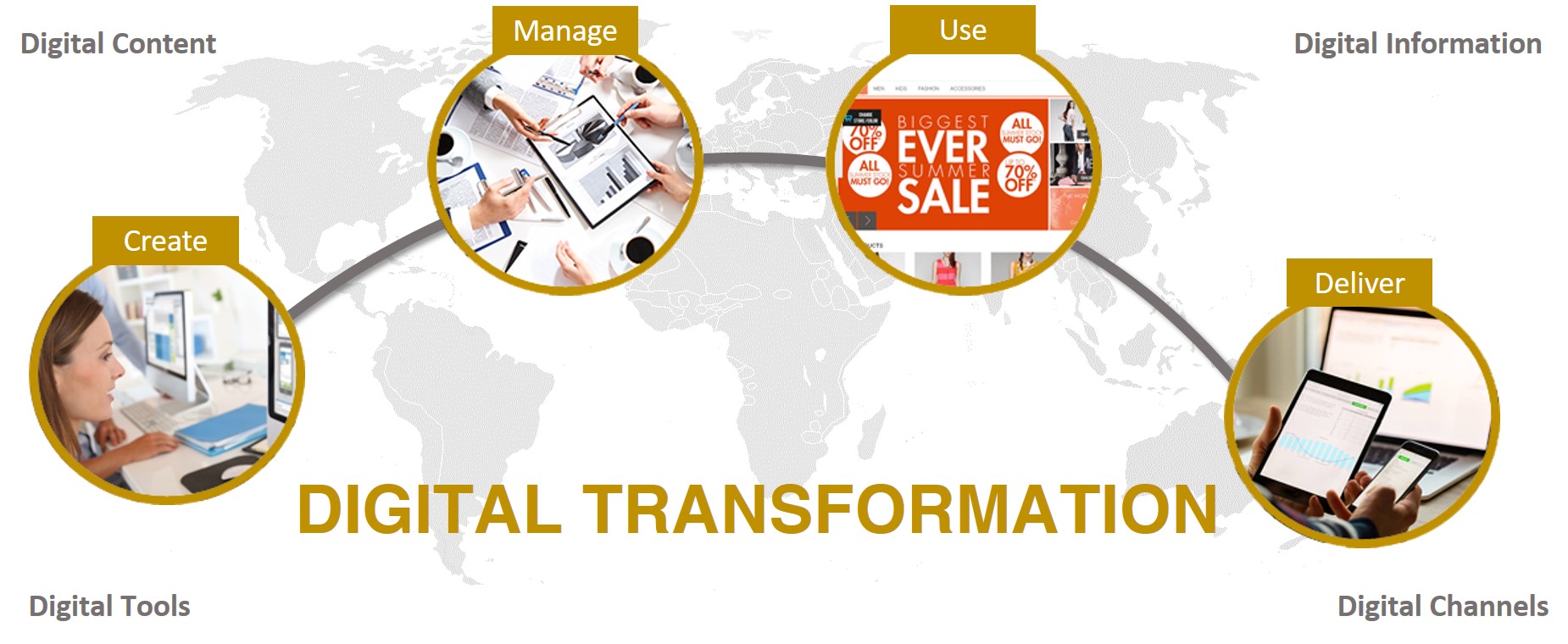 Enterprise Content Management
Organizations are challenged to work with unstructured information which is document based. Critical is that this type of information makes over 50% of our business-critical information.
Enterprise Content Management (ECM) is a solution designed to manage an organization's unstructured data and documents. Unstructured information for example Word documents, Excel spreadsheets, PDFs and other document formats, are stored and made accessible to the right people at the right time. From commercial supply chains to contract management, or HR processes to government administration, the driving force behind implementing an ECM solution is to do business better. By eliminating dependence on paper documents and organizing unstructured information according to business need, organizations are empowered to work more efficiently. Listening to our customers over the years, we have found consistent goals for implementing ECM. Regardless of industry, customers want ECM to help:
Remove dependence on paper and streamline business processes
Drive better customer service and increase productivity
Reduce organizational risk
Skillz Middle East has a team of experienced experts with over +25 years of industry knowledge in changing enterprises to efficient paperless processes and increase productivity with document-based processes to complete your digital transformation agenda. We partner with OpenText and Alfresco for the delivery of ECM solutions.
Digital Asset Management
Organizations are challenged to work with digital content and information. One essential enterprise solution can help.
Digital asset management (DAM) offers an effective solution for enterprises to store, organize, find, retrieve and share digital files. Quick to deploy and easy-to-use, a centralized digital library provides peers, employees, clients, partners and any other key stakeholders controlled access to digital assets which includes images, photos, multimedia files, video, audio, presentations and more.
Digital asset management actually covers a large variety of software solutions, from an individual's digital file library or a photographer's photo database to solutions that resemble enterprise content management. The best digital asset management software has core capabilities surrounding cloud storage, how assets are retrieved, how assets are shared and features for brand management. DAM enables creative workflow automation, archival and backups, usage tracking, e-commerce and more.
Skillz Middle East can help your organizations with the selection and usage of a digital asset management to complete your digital transformation agenda. We partner with OpenText, Asset Bank, and Adobe to deliver Digital Asset Management solutions. 
CMS versus WEM
A Content Management System (CMS), technically a WCMS for Web Content Management System, is used to build, launch, manage, and host websites. In the case of CMS, the user experience is singular, displaying the same content and messaging to every user.
A Web Experience Managment (WEM) or Web Experience Platform is also used to build, launch, manage, and host websites. However, a WEM delivers a different experience to every website visitor based on a plethora of data which is leveraged to personalize the user experience. With the ability to personalize content and deliver different user experiences to every customer persona, the opportunities are limitless.
Websites built on a CMS are focused on singular content and messaging while a Web Experience Platform can deliver unique web experiences with the content, medium, and messaging completely personalized to the user. Yes, content is still the operative term but it is no longer singular. In a Web Experience Platform, you have tons of content ready to serve up to a wide range of customer personas.
Web Experience Management is a process of managing the all-around experience of the web user across various touch points in the journey through an organization's web presence. With the evolution of the internet and presence of enterprises across various platforms online, the web experience is not limited only to the website of the organization, but also the presence across Omni-channels such as social networking and professional networking sites and multiple platforms such as mobile devices, etc. Web experience management is responsible for managing the overall experience across channels and across platforms.
Skillz Middle East is delivering high-end customer experience based on WEM technology and digital transformation best practice to achieve the mission to reach the always-connected user. WEM cannot succeed today with having the proper digital transformation know-how for digital marketing and digital experience. We partner with Adobe and Sitecore to deliver Web Experience Management solutions. 
Project Management as required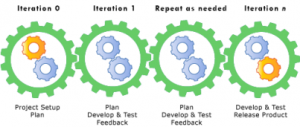 Professional Services
Skillz Middle East has demonstrable experiences in rendering professional and tailored services to cater Middle East IT requirements.
Our professional services approach is designed to ensure that our implemented solutions work successfully in the demanding environments which they are deployed into. We ensure your team obtains the knowledge needed to administer them.
Our professional services portfolio includes best-practice explicitly designed for system integrators with an expertise in Adobe AEM (Adobe Experience Manager), Alfresco ECM, Autodesk, Celum DAM, Sprylab PurpleDS e-publishing, or OpenText WEM solutions etc.
We hold an excellent track record and expert staff, Software development tools, and industry expertise. So our team has developed established best practices that we provide for every customer in the delivery of required solutions.
Analytics / Business Optimization
Solution Development
Creative Design
Management Consulting
System Integration
Automation of Business Processes
Development of Interactive Media, e-Learning, and Training.
Solutions and their Implementation Services
Over years of many projects and implementations, Skillz Middle East gained the profound experience and solid skills to contribute to organizations' business initiatives to execution.
We use a proven implementation methodology based on industry standard approaches, the specific demands to streamline business processes as needed by our customers. We ensure the quality, security, and agility of your application. Our project management approach ensures that timelines are met and budget is adhered to.
For new deployments, customers typically engage with Skillz Middle East PS in a full lifecycle implementation. Customers can choose between a combination of productized packaged services, implementation frameworks and customer engagement models.
We offer an implementation approach that follows an iterative waterfall cadence:
Project Planning, Management & Scoping
Solution design
Technical Implementations
Solution development
System integration testing
User Acceptance testing
Go-live
Contact Us
Get Into Action, call our experts today, Dubai - UAE +971 56 101 24 80 or send an email to info@skillzme.com or request a callback