Adobe Acrobat Advanced Training
Adobe Acrobat Advanced training for the Middle East. Certified Instructors based out of Dubai are happy to assist in the most valuable asset in your organization, the Human Resource. Talent development is one of the most critical elements of a successful organization. In this extended Adobe Acrobat Training, you will learn extensive how to get more out of the software which helps you do work with PDF documents.
Adobe Acrobat Advanced Training – Course Outline
Introducing Adobe Acrobat Pro
About Adobe PDF, Adobe Acrobat, Adobe Reader
PDF on the web
A first look at the work area
Viewing PDF presentations in Full Screen mode
Viewing PDF files in Read mode
Designing documents for online viewing
Getting help
Exploring the Work Area
Opening a PDF file
Working with the toolbars
Working with task panes
Customizing the Quick Tools toolbar
Using keyboard shortcuts to select tools
Navigating PDF documents
Creating Adobe PDF Files
Using the Create command
Dragging and dropping files
Converting and combining different types of files
Using PDFMaker
Using the Print command to create Adobe PDF files
Reducing file size
About compression and resampling
Scanning a paper document
Making scanned text editable and searchable
Converting email messages to PDF (Windows)
Converting web pages to Adobe PDF
Reading and Working with PDF Files
Changing the opening view
About the onscreen display
Reading, Searching, Printing PDF documents,
Filling out PDF forms
About flexibility, accessibility, and structure
Working with accessible documents
Making files flexible and accessible
Using the Acrobat accessibility features
Sharing PDF files
Using Acrobat with Microsoft Office Files (Windows)
Converting Microsoft Word files to Adobe PDF
Converting Excel documents and starting a review
Converting PowerPoint presentations
Converting web pages from Internet Explorer
Saving PDF files as Word documents
Extracting PDF tables as Excel spreadsheets
Enhancing and Editing PDF Documents
Examining the work file
Moving pages with page thumbnails
Editing Adobe PDF pages
Renumbering pages
Editing links
Working with bookmarks
Adding multimedia files
Editing text
Copying text and images from a PDF file
Setting document properties and metadata
Combining Files in PDF Portfolios
Creating a PDF Portfolio
Customizing your PDF Portfolio
Sharing your PDF Portfolio
Searching a PDF Portfolio
Adding Signatures and Security
Viewing documents in Protected Mode(Windows only)
Viewing security settings
Adding security to PDF files
Creating digital signatures
Signing a document digitally
Modifying signed documents
Certifying PDF files
Signing certified documents
Using security envelopes
Using Acrobat in a Review Cycle
Adding comments to a PDF document
Working with comments
Initiating a shared review, Initiating live collaboration
Working with Forms in Acrobat
Converting PDF files to interactive PDF forms
Adding form fields
Distributing forms
Collecting form data, Working with form data
Calculating and validating numeric fields
Using Actions
Using predefined actions
Creating an action
Sharing actions
Using the Legal Features
Legal features in Adobe Acrobat X
About Bates numbering and redaction
Applying Bates numbering
Defining Bates numbering
Editing Bates numbering
Applying redaction
Changing the appearance of redactions
Searching text for redaction
Assembling PDF documents
Marking redactions across multiple pages
Using Acrobat in Professional Printing
Creating PDF files for print and prepress
Preflighting files (Acrobat Pro)
Working with transparency (Acrobat Pro)
Setting up color management
Previewing your print job (Acrobat Pro)
Advanced printing controls
Learn with the Acrobat Advanced training today and make the choice of in-house Acrobat Advanced training for your team or Workshop for the newest features or just this outlined basic Acrobat Advanced training.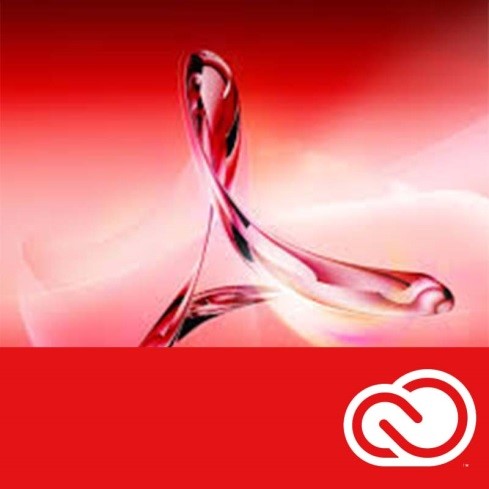 Duration
: 2 days
Related Courses:
Course Overview and Objectives
Discover how to create Acrobat documents from Microsoft Office and a wide range of other sources.
Learn how to control Adobe PDF output quality for print, web, and other distribution media.
Master editing PDF files and using PDF as a platform for collaboration
Understand how to secure PDF documents and take advantage of signatures.
Learn how to build and use PDF forms.
Discover how to implement and execute PDF document review cycles
Pre-Requisites:
Knowledge in working with
Mac OS or WIN,
Knowledge in MS Office is helpful
PDF (Portable Document Format) is a file format that has captured all the elements of a printed document as an electronic image that you can view, navigate, print, or forward to someone else. PDF files are created using Adobe Acrobat , Acrobat Capture, or similar products. To view and use the files, you need the free Acrobat Reader, which you can easily download. Once you've downloaded the Reader, it will start automatically whenever you want to look at a PDF file.

"Adobe Certified Experts and Adobe Certified Instructors will lead you through industry state-of-the-art, highly-efficient workflow procedures to get your jobs done in the right way. Skillz ME training courses are conducted by Adobe Certified Experts and instructors with years of industry knowledge, experience and skills at their hands."
Contact Us
Get Into Action, call our experts today, Dubai - UAE +971 56 101 24 80 or send an email to info@skillzme.com or request a callback