Adobe Acrobat Basic Training
Adobe Acrobat is a family of application software and Web services developed by Adobe Systems to view, create, manipulate, print and manage files in Portable Document Format (PDF). The family comprises Acrobat Reader (formerly Adobe Reader), Acrobat (formerly Acrobat Exchange) and Acrobat.com.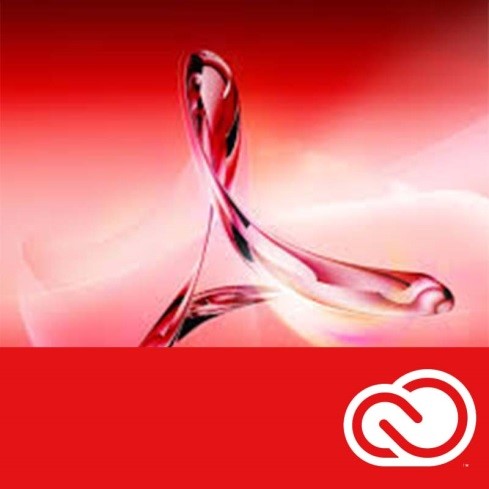 Duration: 1 days
Related Training:
Adobe Acrobat Advanced Training
Course Overview and Objectives
This Acrobat Basic Training is for individuals with little or no experience using Adobe Acrobat Pro, but who need to create and share PDF files and PDF Portfolios. Students may have experience using office productivity applications, such as a word processor or spreadsheet program, but with little or no experience using a robust database.
Pre-Requisites:
Knowledge in working with Mac OS or Win
Read Also:

 The Adobe Document Cloud

 Adobe Acrobat the software

 Adobe Acrobat Blog page
Adobe Acrobat Basic Training – Course Outline
Accessing PDF Documents
Open PDF Documents
Explore the Adobe Acrobat Pro Interface
Browse Through PDF Documents
Creating PDF Documents
Create PDF Documents from a File
Create a PDF Document Using the Print Command
Create a PDF Document from Web Pages
Create a PDF Document Using Email Applications
Create a PDF Document Using Acrobat
Navigating to a Specific Content in a PDF Document
Perform a Search
Manage Bookmarks
Work with Links
Updating PDF Documents
Manipulate PDF Document Pages
Edit Content in a PDF Document
Add Page Elements
Extract Content from a PDF Document
Working with Multiple PDF Documents
Control Access to Multiple PDF Documents
Search Multiple PDF Documents
Reviewing PDF Documents
Initiate a Review
Review a PDF Document
Compare PDF Documents
Validating PDF Documents
Sign a PDF Document Digitally
Verify a Digital ID
Lesson 8: Converting PDF Files
Optimize PDF Files
Convert PDF Files to Other Formats
Lean with the Acrobat Basic training today and make the choice of in-house Acrobat training for your team, or Workshop for the newest features or just this outlined basic Acrobat Basic training.
Keep the circus going inside you, keep it going, don't take anything too seriously, it'll all work out in the end.

"Adobe Certified Experts and Adobe Certified Instructors will lead you through industry state-of-the-art, highly-efficient workflow procedures to get your jobs done in the right way. Skillz ME training courses are conducted by Adobe Certified Experts and instructors with years of industry knowledge, experience and skills at their hands."
Contact Us
Get Into Action, call our experts today, Dubai - UAE +971 56 101 24 80 or send an email to info@skillzme.com or request a callback