Adobe InDesign training for the Middle East. Certified Instructors based out of Dubai are happy to assist in the most valuable asset in your organization, the Human Resource. Talent development is one of the most critical elements of a successful organization. From books and brochures to digital magazines and iPad apps, InDesign CC helps you create pixel-perfect page designs and typography. Easily adapt layouts for multiple page sizes, screen sizes, or orientations.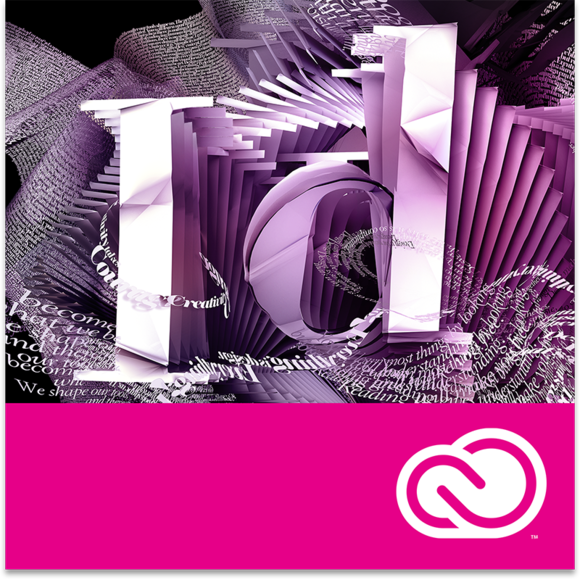 " You can't do better design with a computer, but you can speed up your work enormously. "
Adobe® InDesign® CC, a powerful design and production application that offers precision, control, and seamless integration with other Adobe professional graphics software. Using InDesign, you can produce professional quality, full-color documents on high-volume color printing presses, or print to a range of output devices, such as desktop printers and high-resolution imaging devices, or export to a range of formats, including PDF and EPUB. Writers, artists, designers, and publishers can communicate to a broader audience than ever before and through an unprecedented variety of media. InDesign supports this with its seamless integration with other Creative Cloud components.
InDesign Training - 1. Introducing the Workspace
Getting started
Looking at the workspace
Working with panels
Customizing the workspace
Navigating through a document
Using context menus
InDesign Training - 2. Getting to Know InDesign
Getting started
Viewing guides
Preflighting as you work
Adding text
Working with styles
Working with graphics
Working with objects
Working with object styles
Viewing the document in Presentation mode
InDesign Training - 3. Setting Up a Document and Working with Pages
Getting started
Creating and saving custom document settings
Creating a new document
Switching between open InDesign documents
Working with master pages
Applying master pages to document pages
Adding new document pages
Rearranging and deleting document pages
Changing the size of pages
Adding sections to change page numbering
Overriding master page items on document pages and placing text and graphics
Viewing the completed spread
… and many more

 4 Working with Objects


 5 Flowing Text


 6 Editing Text


 7 Working with Typography


 8 Working with Color


 9 Working with Styles


 10 Importing and Modifying Graphics


 11 Creating Tables


 12 Working with Transparency


 13 Printing and Exporting


 14 Creating Adobe PDF Files with Form Fields


 15 Creating and Exporting an ebook


 16 Working with Long Documents
Learn Adobe InDesign today and make the choice of in-house InDesign Training for your team, or Workshop for the newest features or just this outlined basic InDesign Training.

"Adobe Certified Experts and Adobe Certified Instructors will lead you through industry state-of-the-art, highly-efficient workflow procedures to get your jobs done in the right way. Skillz ME training courses are conducted by Adobe Certified Experts and instructors with years of industry knowledge, experience and skills at their hands."
Contact Us
Get Into Action, call our experts today, Dubai - UAE +971 56 101 24 80 or send an email to info@skillzme.com or request a callback
Useful Links

 Adobe InDesign CC product homepage
click here

 InDesign Introduction and resources by Digital.com,
click here

 Skillz Middle East complete Training overview
click here