Skillz Academy
Corporate Training or Individual Training, certified instructors for smarter organizations and people. We in Skillz Middle East believe in sharing knowledge to achieve a better world. All our trainers are commited to help organizations beyond the ordinary training days.
Education and investment into skills is the first step to define your future. Today's industry is so fast-moving that nobody has the time to wait until the right time has come to study new software or technology.
Training can have a couple of facets in our day, in the today's economy it is essential to offer long distance education or in-house training for professionals and corporates.
Adobe Certified Experts and Adobe Certified Instructors will lead you through industry state-of-the-art, highly efficient workflow procedures to get your jobs done in the right way. Skillz ME training courses are conducted by Adobe Certified Experts and instructors with years of industry knowledge, experience and skills at their hands. Since we are focused in making your digital workflow successful we help you also in utilize with tools and skills beyond Adobe.
We help you with Adobe products and solutions, Autodesk toolsets, Corel graohical tools, OpenText Digital Asset Management, Sprylab Digital Storytelling and e-Publishing, Maxoon 3D modelling and other tools for the creative industry. Skills like project planning, content creation workflows, publishing strategies and content publishing are mandatory for every digital marketer (CMO, Digital Expert). Learn with our digital marketing workshops how to master the dialogue with the hyper connected audience of today.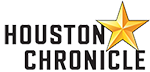 " Working smarter, not harder, is an age-old adage. If you master the concept, your entire working life will be easier. "
Basic Certified Adobe Training
Dreamweaver
Illustrator
InDesign
Premiere Pro
Photoshop
Advanced Certified Adobe Training 
Dreamweaver
Illustrator
InDesign
Premiere Pro
Photoshop
Corporate Tailored Adobe Workshops
For Creative Designers
For Web Designers & Developers
For Viedo Professionals
For Social & Digital Marketers
Training for Adobe Creatives
Training for 3D Tools Autodesk, Maxoon
Training for Business Tools
Name

Duration

Adobe Acrobat DC Pro Basics
1 days 
Adobe Acrobat DC Pro Advanced
2 days
Adobe Connect Pro
2 days
Adobe Presenter
2 days
Adobe Captivate Beginner Training
Adobe Captivate is a rapid responsive authoring tool that is used for creating e-learning content such as software demonstrations, software simulations, branched scenarios, and randomized quizzes in HTML5 formats for desktop, tablets, and smartphones. Learn in this Adobe Captivate Training for Beginner how to utilize the tool for multiple purposes.
2 days
Adobe Captivate Training for Advanced
If you're looking for continued Adobe Captivate training, this advanced class will teach you to improve your screen recording skills via projects templates and pre-editing your text captions. You'll enhance your production skills by learning about object styles, master slides, themes, and advanced actions. You'll learn to create, insert, and edit variables that will enrich the learner experience, and you will learn how to create branching scenarios that will enable learners to plot their own learning path. You'll learn to collaborate with team members using Captivate's powerful commenting capabilities.
3-5 days
 
 
 
Adobe AEM Forms Designer Specialist
2 days
Adobe AEM Forms Developing Applications
5 days
Contact Us
Get Into Action, call our experts today, Dubai - UAE +971 56 101 24 80 or send an email to info@skillzme.com or request a callback