What is A/B testing? A/B testing is the act of running a simultaneous experiment between two content assets to see which performs or converts the best.
Over the last few years, one of my favorite topics was executing A/B testing in customer projects. While many other elements in digital marketing are really delivering a predictive way of judging the return on investment, A/B testing gives you the feeling that something is happening. while of course to take it to the next step, the conversion rate needs to be proven.
In many situations, content design, or content building requires variations to see the difference. Even if you are making a photo shoot, you might look long until you find the hero photo out of the mass of photos. As a creative art director or marketer, it is s hassle. Now let us go one step further, you are showcasing your product on your website or social channels. Why would you take only one way of presenting your product? Get your audience involved and ask them which one they like most. This can work with texts, colors, photos, artworks which can be testing with the live audience. You can measure the results and use the choice which is performing the best with your audience.
Defining how you test your content and the right audience is part of your marketing strategy, you will know how to perform the tests and when is the right time to do so. A/B testing can also be performed for your email marketing campaign, so don't limit yourself to simple tests for your content.
But you don't need to dump all the hard work you have done. In a digital asset management solution, you can store your variations of design and also the results for later reference.
" Never stop testing, and your advertising will never stop improving. "
David Mackenzie Ogilvy CBE was an advertising tycoon, founder of Ogilvy & Mather, and known as the father of advertising.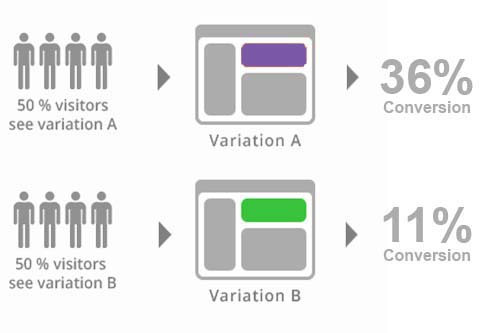 A/B testing, what does it mean?
Think about it this way, you have a discussion with your counterpart in your organization and ask each other the following questions:
What color is the right one to use?
Which word is the right word to use?
Where to find the right picture to use for a certain campaign?
What is the right message for this campaign to reach the right audience?
A/B testing allows you to send two different versions of your campaign to part of your list, and then select the version that gets the most opens or clicks to send to the rest of your list. The right tools assist you here to run automated campaigns with two different elements, consequently the tool will recognize which version gets the proper attention from your audience and will publish it.
Assigning Traffic Weight in an A/B Test
Assigning Traffic Weight in an A/B Test
Traffic is randomly assigned to each page variant based upon a predetermined weighting – for example, if you are running a test with 2 page variants, you might split the traffic 50/50. Visitors are typically cookied so that they will always see the same version of the page (to maintain the integrity of the test).
The main factor that decides how much weight you would ascribe to your page variants during a test is timing – whether you are starting the test with multiple variants at the same time or testing new ideas against an established page.
Testing Against A Pre-existing Page
Testing Against A Pre-existing Page
If you have an established page that you want to try some new ideas out on, you would give your new page variants a smaller percentage of traffic than the existing champion to mitigate the risk inherent with introducing new ideas (which may not perform well).
What can I test this way?
What can I test this way?
In essence, any content for a digital channel. Consider you want to make a mail campaign, probably coming back to MailChimp for example.
you can test the subject line, from name, delivery date/time or the content itself – its pictures, layout and message.
Think about a campaign with Google Ads, here it is quite simple and straightforward. Ads can approach different customer segments and A/B testing can even help you to identify what works best for your target audience.
Power is unveiled with content for the web, but keep in mind that also here you have variation of needs. What works best for my audience on a Pc, Laptop or home console is maybe not suitable for mobile devices and tablet devices.
Best Practice
Best Practice
This is now the marriage of experienced marketers and creative minds. In the past we had only one chance to decide which campaign shall be put on a billboard. We could not effort to stick our poster on large billboards and change them overnight to see which one is more accepted by our audience. Even if multi variant campaigns for bi-sexual content was modern to use 50% females featured in campaigns and 50% males illustrated.
Skillz can help organizations to complete the marriage between marketer, digital marketer, the right digital channel, the right A/B testing toolset and the marketing strategy. With our best practice guidelines and experience we can optimize the usage of this powerful method to give your team the empowering to succeed in the future quick.
As a result your organization will benefit to reach your audience in a more experienced and optimized way.
The Tools
While there are a lot of tools which can help you for different types of digital channels there are some which go across all channels. One of these tools is Adobe Target out of the Adobe Marketing Cloud offering. With Adobe Target you can perform AB testing, multivariate testing, rules based targeting, retargeting, recommendations and/or achieve automated personalization.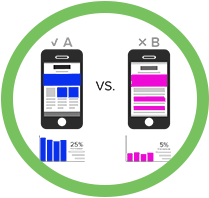 A/B Testing
Easily set up and run concurrent tests to quickly determine the best offers, messaging, and sequences of content for your different visitor segments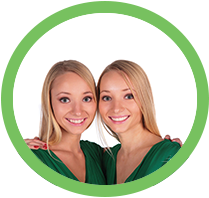 Automated Decisioning & Personalization
Automate the targeting of content to individual visitors using a self-learning algorithmic approach designed to increase conversion and discover key segments.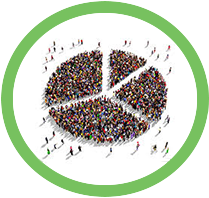 Segmentation
Leverage all available visitor and customer data to create custom segments, define effective strategy, and filter results at a granular level.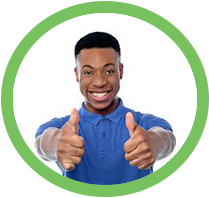 Recommendations & Cross-Selling
Make use of historical and affinity data to automatically deliver content and product recommendations.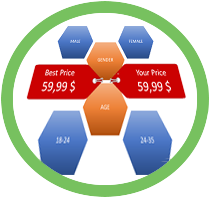 Rules-based Targeting
Use prebuilt or custom rules to target content to specific audiences based on hundreds of variables, including location, historical behavior, and more.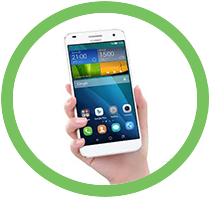 Mobile App Optimization
Personalize your mobile experiences and target mobile audiences to deliver the relevant content your customers expect.
Contact Us
Get Into Action, call our experts today, Dubai - UAE +971 56 101 24 80 or send an email to info@skillzme.com or request a callback