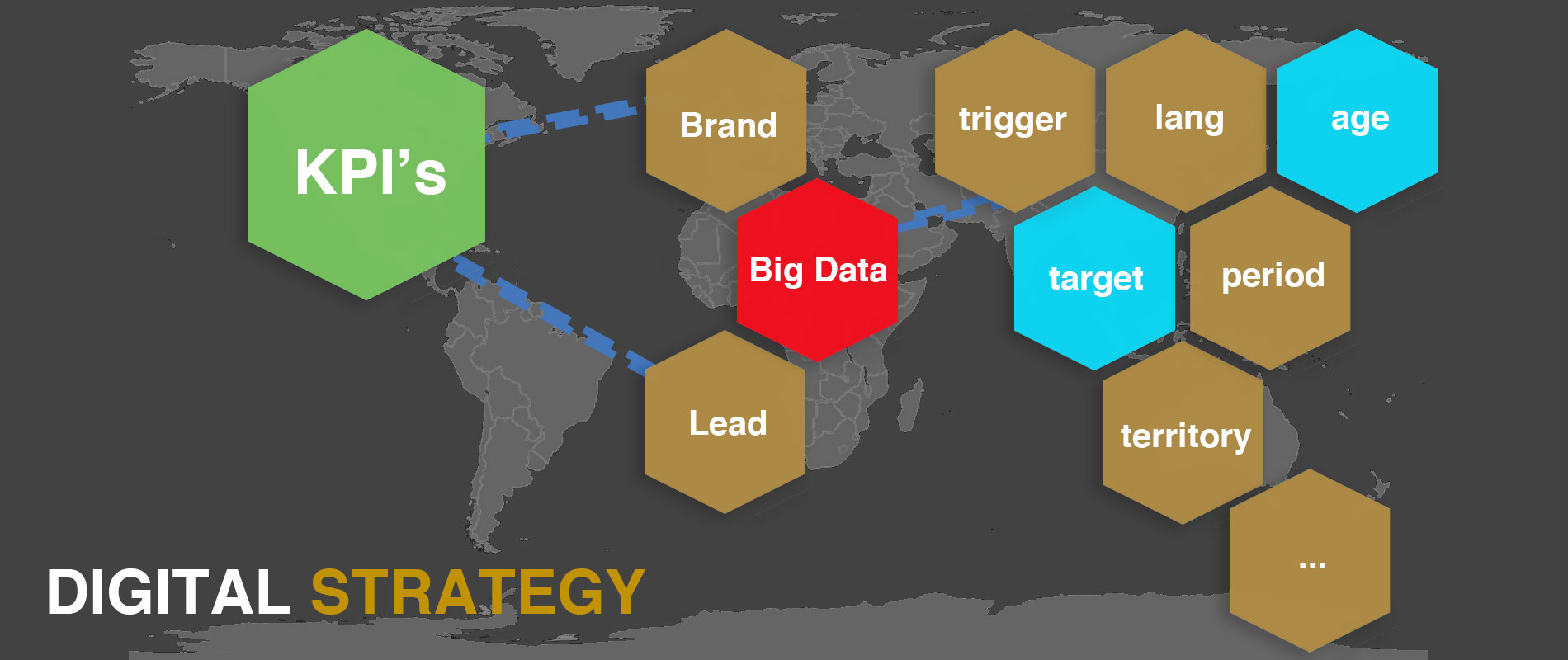 Are you like the millions of other businesses out there who are conducting digital transformation without a defined strategy? Do not worry, now it is the right time to get started. The ongoing digital revolution and the remarkable advancement of technology over the last decade have transformed traditional business models and enabled customers to engage at their convenience with organizations across multiple channels. It's predicted that by 2020, digital technologies, including machine learning, artificial intelligence, and robotic automation will further augment the customer experience (CX) with innovative and personalized solutions.
We live in a hyper-connected world which is dictated by audiovisuals all over. From our simple website to the mobile app, social media or social commerce we consume on daily base more and more audio-visual content. Companies have to transform their product and services offerings to be presented on a global scale in a digital environment. But having recognized and said that you need so does not take the challenge away to go through this digital transformation.
Do not worry, now it is the right time to get started.
The way you approach digital transformation is a direct reflection of what you will get out of digital. If you are taking a sporadic, 'get it done' approach that utilizes a handful of tactics without clear goals or objectives, you can expect a sporadic return on investment. Small businesses are the number one offenders of this approach.
What is a digital transforamtion strategy?
The phrase specifically refers to having a planned approach to the Internet-driven presence you use to spread your companies message online. The internet is dictated by big vendors like Google, Yahoo, Microsoft or Apple how we perceive information and content, and how we can advertise our products and services. We are capable today to define our audience segmentation, targeting, propositions, and differentiation which we need now to adopt into the digital world through digital marketing just as traditional marketing. But finally, we can measure our results directly which makes it easy to define budgets and cost allocation.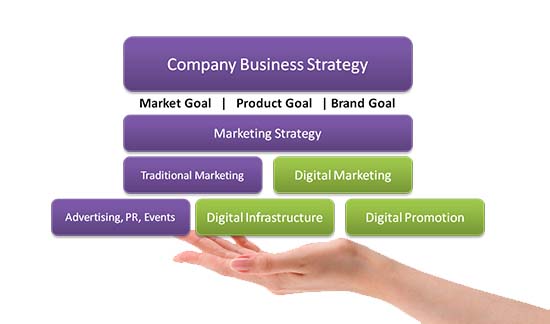 " Skillz ME solutions are designed to assist in digital marketing efforts, enabling you to amplify your online marketing strategy, manage your global brand, embrace social business, and produce effective customer communications. "
Chances are, you are already conducting digital marketing in some shape or form. However, without a strategic approach, you are limiting your return of investment and hurting your brand.
Why do you need a digital strategy?
1. You're Missing Opportunities Online
Ranking on Google on position #1 does not lead your potential clients to buy from you or your eCommerce store. Companies are mislead by the terminologies because they do not define their actual business relevant KPI's. While your competitor has maybe transformed his business to digital and measurable results while you are still using the online world like in the good old days with traditional marketing methods. Your opportunity could be to have new never reached the audience you could, new never utilized ways to simply present your products and services. You may be also missed attracting your audience in a modern engaging way they want to see you.
2. You Don't Know Your Customer next move
Sure, your website and social media sites are up and running. People believe this is it but forget about the fact that the internet can tell you much more about your clients. In the always-connected environment we live today we know exactly what you are doing, recognize patterns of behavior which we can monitor and turn into proper messages to attract you. But how do I utilize listing tools, how do I read all this analytics and how do I execute them to actually turn them into a powerful sales horse?
3. Digital Lacks Enough Resources to Make a Difference
Digital Marketing is not like traditional marketing. We are far away from predictive marketing and now knowing the outcome of our marketing efforts or how the allocated resources turned into gold. Digital Marketing budgets are not on top of the marketing budget you allocated. It is a shift happening to move away from your traditional offline channels (like billboards or offline newspapers and magazines). Maintaining your website and social media presence is similar to servicing your car. If you don't invest in maintenance the car will stop working, exactly the same happens with your online presence. Much like a vehicle, you can expect to have constant problems if you do not have neglect to invest money in the up-keep of your digital marketing strategy.
4. No Optimization or Recalibration Based on Analytics
Google Analytics is for free and gives you insides which you might even do not know how to turn it into an action plan. More meaningful insides to your customers and potential customers is the yellow of your egg. People and our environment are changing constantly and so should our marketing and digital presence. Knowling what our audience is looking for, how our site visitors are perceiving our image online is key to recalibrate our presence and optimize the information we deliver. If you want to have any chance of achieving success with digital marketing, you must make sure that evaluation and recalibration is part of your strategy.
5. You're Playing Catch-Up
Comparing yourself with your competitor is a most common practice all over the industries. For sure being a trendsetter might not be easy and requires creative minds. But your competitor might be armed with a digital strategy which empowers them to test and launch new approaches left and right. If you find yourself constantly playing catch-up and never getting ahead of your competitors, it is time to re-think your current stance on digital marketing.
Your success starts here with our complete offering
Skillz Middle East helps you to understand the opportunities you are missing. Positioning your brand, products, and services to the right audience at the right time on their favorite digital channel of their choice. A proper evaluation and analysis of potentials are key to be successful in digital marketing. Below you can see which areas we define your ideal digital strategy. 
Your digital marketing needs to breathe across all digital channels and digital media offerings. Skillz Middle East helps you in each stage making your digital marketing successful. One or more of this element might be the ideal combination for your starting point.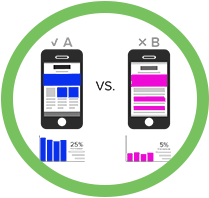 A/B Testing and Multivariant Testing of a website, ads, and content elements can help you to find the right version of your design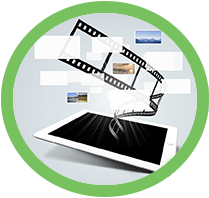 Big Data, Web Analytics, and their truth. What is the difference between behavior data and master data record?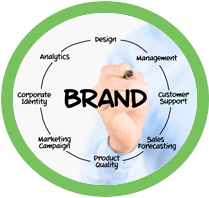 Brand Management
Your Brand is important to be identified in a unique form. Brand consistency is essential to succeed in your marketing strategy.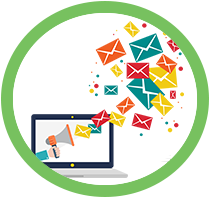 Email Marketing is essential in every marketing strategy. How to make your audience read your email depends on your strategy and goal.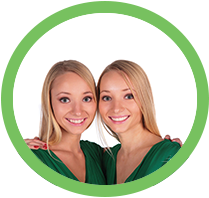 PERSONALIZATION & SEGMENTATION
Personalization and Segmentation are essential in every digital marketing strategy. Know your audience and listen to them carefully, present them with information which is relevant to them.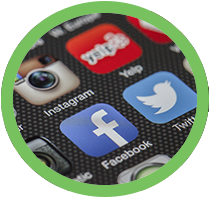 Social Marketing and their value. Facebook, LinkedIn, Instagram and Co are dictating how we consume our information today.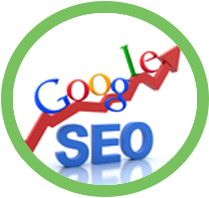 SEO
SEO (Search Engine Optimization) is more than just be found by Google. It starts with your Website but includes all your digital presence across all channels.
Contact Us
Get Into Action, call our experts today, Dubai - UAE +971 56 101 24 80 or send an email to info@skillzme.com or request a callback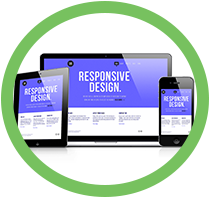 Web Experience Management is more than just creating a beautiful website. Personalization, Segmentation and easy user interaction set you apart from your competition. 
Services which benefits Your Organisation
A well-planned digital marketing program can change how you interact with your customers and the way customers perceive your brand. Contact our team and make the first step towards your success.. From start to finish, our world-leading expertise will guide your strategy and engage your stakeholders to produce powerful and sustainable results. Creative and cost-effective, we can help you think smartly about your audience and design programmes that really meet their needs.