What oxygen is to living organisms, is what customers are to any business. Considering the present day scenario, we use technology for almost every action we take. The advent of technology has taken over all business verticals and industries. 
Sara is a Content Writer at PeppyBiz. She is not only a creative writer but also paints a beautiful canvas. She makes sure that you are left with no doubt about keeping up with marketing and sales.
An integral part of every business for decades has been marketing. While earlier the notion of marketing was directed towards billboards, print media, and word-of-mouth, nowadays, it refers to marketing automation. 
As a matter of fact, marketing automation is quite a buzzword that has the power to increase sales by 15%. Several software companies provide marketing automation tools, which offer various automation services. 
However, before opting for automation, it is important to have a strong financial hand. Marketing automation tools are usually good for stable businesses, however, small businesses can opt for individual marketing strategies and tools. If implemented the right way, marketing automation can prove to be very successful for the business. It majorly focuses on generating revenue and eliminating the labour work for multitasking and management. 
If you feel that there is substantial business growth, automation is the saviour for you. 
Top 10 Benefits of Marketing Automation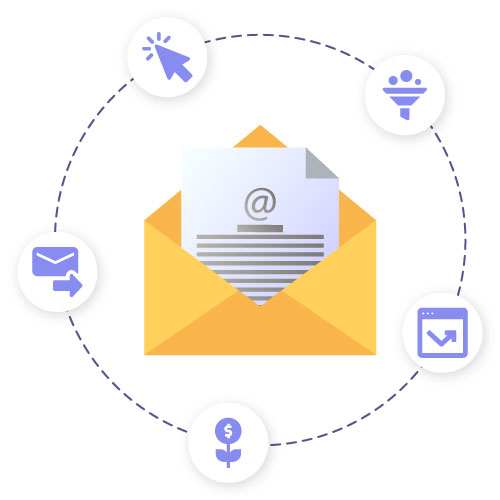 Whether it be social media marketing, email marketing, or any other form of digital marketing, you can integrate automation with all. The list of benefits of marketing automation are as follows:
Enhanced productivity: The bottom line of integrating technology in any form with the business workflow is to enhance productivity. Marketing automation helps you solve it well. The employees need not work on tedious processes of sending out personalized emails or reminders to the leads or customers. They also need not worry about their social media platform management. Automation does it all. It allows the employees to focus on other essential tasks and important business activities that require manual monitoring.
Fewer errors and consistency: Building the brand image is all about consistency and delivering value to the target audience. And the last thing that you would want is delivering the wrong content to the audience. With automation, you eliminate the chances of errors that might occur otherwise. Additionally, being consistent and active on your blogs, social media handles and other platforms increases brand engagement. It also alerts you about when and how of user interaction. So, with automation, you need not worry about employees forgetting posting and not being able to manage customers.
Reduced costs of marketing: This can be taken in two ways. For smaller businesses and startups, automation might seem like a heavy investment. However, for big businesses, it is like hitting the bull's eye. Majority of the businesses that once invested properly in marketing automation tools need not worry about hiring employees for data handling or even finding software to manage tasks. You've got everything that your business needs for marketing at once. This further reduces the costs of marketing investment and allows you to use these funds for other processes.
Good ROI with a decrease in time for lead conversion: If you invest in anything, it is fair to expect a good ROI (return on investment). Marketing automation has this also in store for you. If tackled carefully, it will be worth every penny. Further, it also decreases the time required for the conversion of leads into potential customers. Through regular marketing and interaction, it allows to gain customer's trust and build a relationship between business and customers. This is also done with follow-up emails and solving the customer's queries instantaneously.
Efficient lead management: Managing the leads effectively is not possible for an individual. You need a team devoted to working on it completely. But, marketing automation tools replace the team, managing the leads and retaining them. It also helps in sending in personalized content of the interest of leads to keep them engaged and nurturing them.
Improved CRM and customer retention: The task does not get over once you acquire the leads. Rather, the main challenge starts from there. As important it is to generate leads, equally important is to retain them and have good customer relationship management (CRM). The marketing automation tools not only allow you to stay in touch with the leads and customers but also increase loyalty through interaction.
Easier omnichannel marketing: With marketing automation, your brand can be omnipresent without you having to put in extra efforts. It allows you to target customers effectively across several platforms. The customer behaviour varies according to the platform, but marketing automation makes it scalable. You can easily monitor and carry out marketing campaigns on various digital platforms, whether it be for social media marketing, email marketing or others.
Comprehensive analysis of strategies and marketing campaigns: The more digital a process is, the easier it becomes to understand and analyse the results. The drill of marketing does not end with applying strategies. You need to keep a regular check on how the strategy is performing, how you can improvise it and what more can be expected of it. It also allows the extensive evaluation of marketing campaigns, with the help of marketing automation tools like heatmaps, Google Analytics among various others.
Increase cross-sell and upsell opportunities: How will you inform a customer if there can be an upgrade in the pack they are opting for at affordable rates? Or how do you inform them about any updates? The answer to this is also marketing automation. Delivering the information of upsell opportunities on products to customers manually is time-consuming and not even cost-effective. But, applying it with marketing automation helps in increasing profits and generating more revenue. There are high chances of customers buying the add-ons if they are aware of it.
Workflow automation: The last and most important benefit which solves the majority of the marketing problems is workflow automation. In the present day, it is an essential tool for the success of inbound marketing campaigns, CTAs, conversions and other important actions. It helps in streamlining the workflow processes effectively. It further automates the essential processes including budgeting, workplace collaboration, business plans, among others.
Marketing automation tools for Small Businesses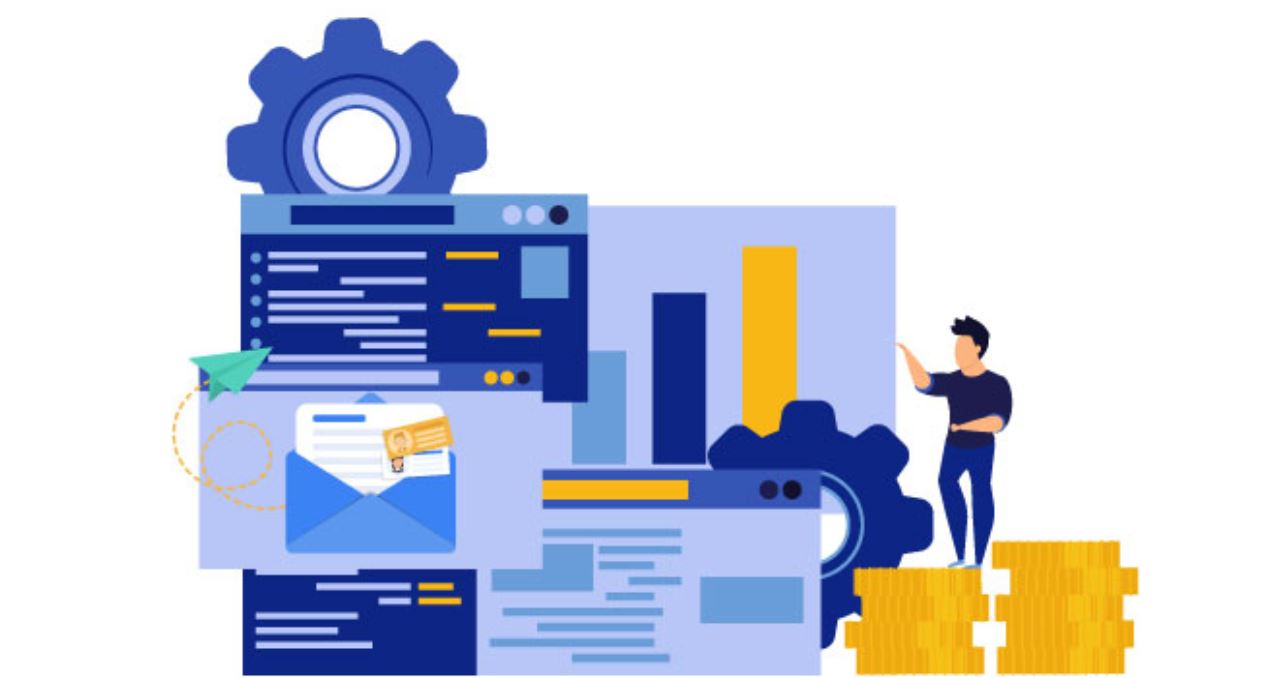 The marketing landscape is unpredictable. Customer behavior varies massively, which makes it quite challenging to keep up with all their requirements. However, the marketing automation tools and software are the saviors, making all these procedures painless.
So, if you are confused about which tools to opt for your business. Here is a list of all the marketing automation tools you can count on:
Adobe's Marketo: From customer acquisition to reaching the final procedure, Marketo is the right marketplace. It helps you generate revenue along with the CRM, and works well for both small and large companies. An added benefit of this one is the free-trial that comes along. So, no commitments until you are sure about its effectiveness and working.
Constant contact: A well-known tool for small businesses and their email marketing strategies. It surely does justice to its name. Constant contact provides basic functionality and allows even non-technical users to use it effectively. If you want to quickly organize your email marketing, this tool is the perfect one for you. In case, you plan to expand your business and expect advanced functionalities from this, it can be a turn-off.
Customer.io: This one mainly focuses on email marketing. It involves real-time interaction with the data and leads, personalizations, and A/B testing for the perfect results. Its cost varies depending on your email list but is affordable.
Hubspot: It is a quite popular name among all. It is an inbound marketing tool, which is used by many. It includes all the features required for the best marketing strategies at the basic level and does not involve advanced functionalities. It is like the perfect suite catering to your marketing demands.
Keap's Infusionsoft: It is the perfect tool for workflow management. It isn't just about saving time, but also about planning, organization and taking steps to increase sales. Infusionsoft allows you to create and execute marketing strategies effectively.
Oracle Eloqua: It is the automation software for B2B companies. It is available across all devices and is the right fit for lead management. It also allows you to gain insights and reports of the buyer's journey.
PeppyBiz: PeppyBiz offers complete inbound marketing solutions for your business from email marketing, task management, sales, and marketing automation, and CRM services to improve business growth.
The list of marketing automation tools is not just limited to these. There are ample options available out there. You can choose all of these based on your preferences and requirements. Some things to consider are that you just have proper finances and the right business strategy before getting off with these tools.
Conclusion
To summarize, no wonder technology is taking over the world, and we might soon have AI as a part and parcel of our lives. So, among this cut-throat competition, it is essential for businesses to build their brand impact and grow in the most organic ways possible. Marketing automation is one of them.
Having known the benefits of marketing automation, it is important to know how to take this chance. So, whether you have a small or established business, marketing automation can work wonders, making marketing a cakewalk. Go ahead and give it a shot!