Every business owner knows that building a successful startup is quite demanding – you need to raise capital to fund your venture, build a team, find trusted suppliers, gather business leads, land new clients, and eventually scale it up. Sooner or later, though, you may want to sell your business, especially when someone offers a price you simply can't say no to.
Audrey Robinson is a financial blogger, and a content creator, always interested in sharing her knowledge with businesses and individuals alike. Recently, Audrey has joined a group behind
Learn to Trade
When this time comes, you need to make an educated decision. With that in mind, we have crafted a list of 7 things to consider when someone wants to buy your business. Read on to find out what they are.
Record-keeping
Your prospective buyers will perform a thorough due diligence. Their legal representatives will take a closer look at everything that concerns your business, including client and vendor agreements, financial statements, work permissions and employment contracts, procedures and policies. Make sure that all your documents are correct and organized, so that they are ready to hand over in no time.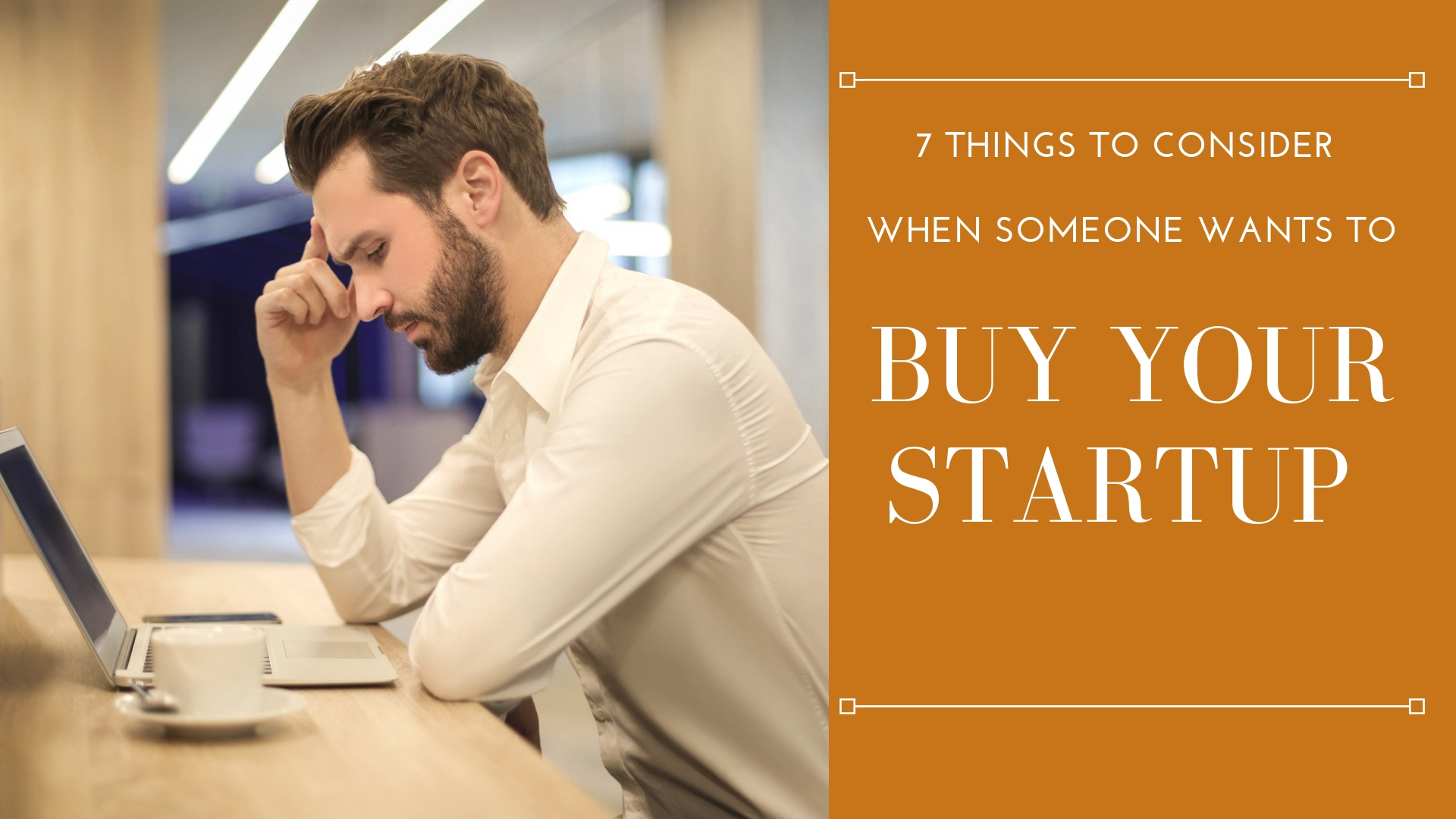 Financial overview
During the first years of operation, it may seem reasonable to keep taxable profits at a minimum, but when you make a decision that you are going to sell your business, it is recommended to maximize your profits at least two years in advance, as it will help you get the much better deal. If you want to know how much money you can ask for your startup, be sure to check out various sites to see what prices similar businesses are offered for. Do remember that in the business world money will always be the number one indicator of success. Similarly, your company will be evaluated on the basis of its current assets versus liabilities.
Fair game
Buyers may pressure you to sign a Letter Of Intent as soon as possible, which gives them at least 60 days to go through your books and perform due diligence. During that time you are not allowed to negotiate with other potential acquisitors. It often happens that after said period, your buyers will lower their bid, because the competition has either moved on or lost their interest. In order to get the best offer, sign a Letter Of Intent only after a fair bidding process. A lot of startup companies get harmed by binding documents which bring them into a bad position.
Culture Clash
Over the years your company has established internal procedures, as well as informal practices that are often referred to as a code of conduct, which together constitutes a cohesive company culture. Before you agree to sell, familiarize yourself with corporate values of your buyer or investor. Incompatible ethical and business codes can significantly impact the morale of your employees and consequently lead to an increased attrition rate.
Great expectations
Setting proper expectations ensures a smooth transition, so make sure that your role is clearly defined. Talk with the buyers about your responsibilities and freedom to make your own decisions about personnel and operating processes. Ask how your products or services fit into the context of the buying company now and in the future. You are an important player, therefore if something feels off, remember you can always oppose.
Advisory board
Drafting a Letter Of Intent or acquisition forms may seem easy at first and you might be tempted to DIY it, however, the importance of professionally prepared merger documents cannot be overstated. Reach out to your legal department or a trusted M&A banker to assist you with the process, so that you can be sure you get the best deal possible.
Acquisition documentation
After all, agreements have been made, the time comes for preparing legal documents. Lawyers from both sides will prepare acquisition documentation pertaining to transfer of ownership, assets, business processes, payment timelines, and many other complex questions. Be present at every step of the way to ensure that written deal contains exactly the things you agreed on.
Having buyers interested in your business is very flattering and means that you have done a great job as a business owner. When someone does make you an offer to buy your company, make sure to consider these seven things before you sell. This way your personal effort in your startup will successfully be living healthy and brings money.