Adobe's industry-leading authoring tool for e-Learning and m-Learning is full of great new features that will make every eLearning creator smile with Adobe Captivate 2017 Release.
Working 7 years with Adobe I was always inspired by my creative co-workers and the endless possibilities of Adobe Creative products.
This is it, you made it, congratulations to the team at Adobe strikes again with a wonderful update on their Adobe Captivate with amazing levels of intuition and automation to create fully responsive content for smart devices.
Adobe is the leader when it comes to eLearning authoring and with the new Adobe Captivate 2017 release, they introduce Fluid Boxes, a technology which makes creating eLearning for any device simpler than ever before. If you are not a developer you might ask yourself, so what exactly does that mean?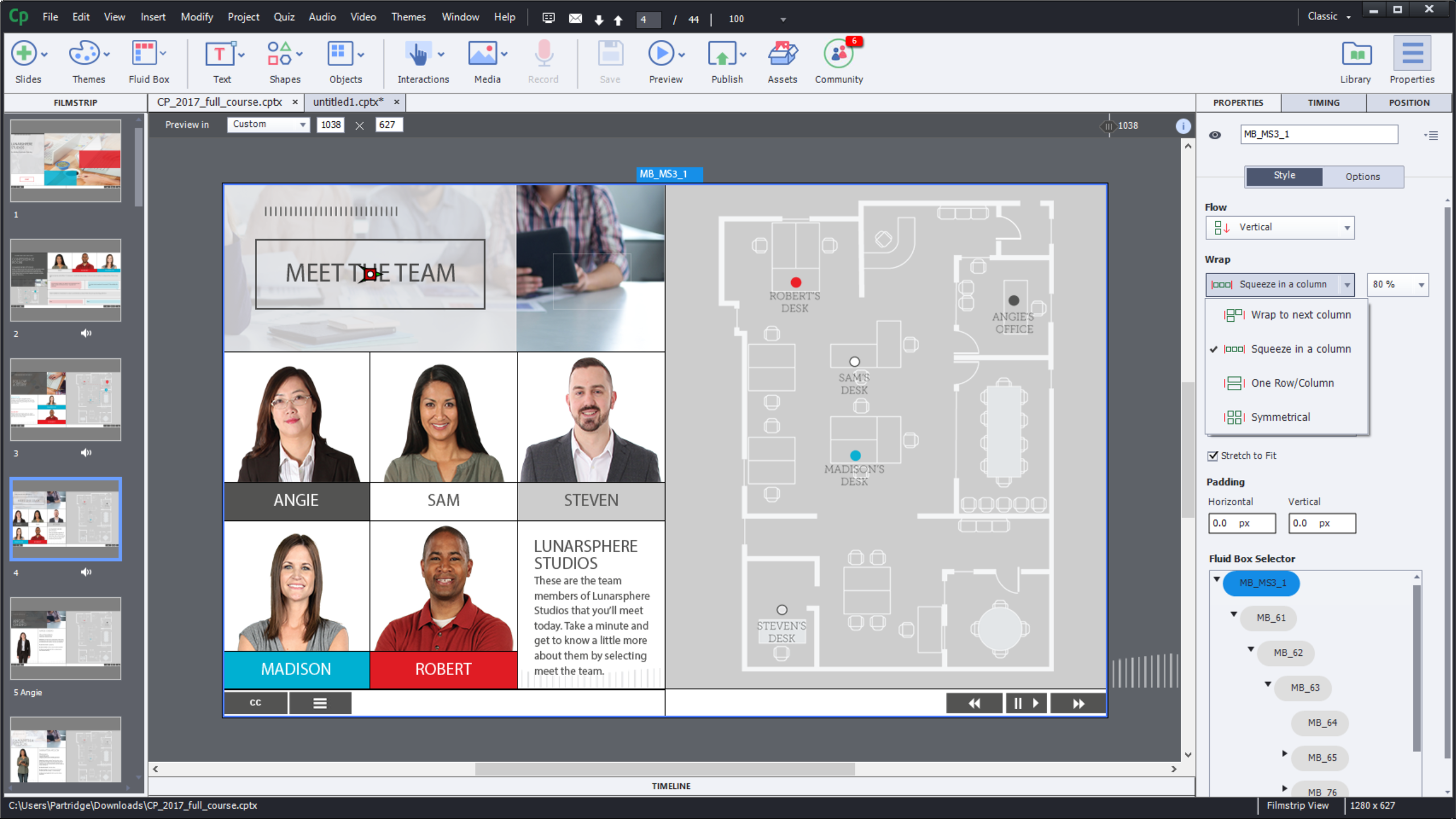 Hardware vendors keep us busy, they change screen sizes and add screen orientations. It can be quite hard to make the same content fit well and remain interactivity. To retain its value as training content needs to optimize for landscape and portrait oriented pages, realigned and scaled for everything from desktops to smartphones. In the new release of Adobe Captivate takes two giant steps ahead in optimizing this complex process.
First, Adobe introduces the process to convert previously authored training by adding a 'Save as responsive' option which is fully automated. This automated process along with a smart sense about screen layout that will re-adjust the layouts that are most likely to rearrange well across devices.
Second, Fluid Boxes will be added full automatic and reconfigure the screens. Developers have a pretty good understanding of Fluid Boxes from responsive design comparison. The concept is compared to responsive design a layout of virtual boxes which adjust based on screen size and rearrange the boxes in an optimized way. While rearranging this boxes it could also remove and realign them based on the different screen size. The Captivate team learned by the best and did not forget that some need to stay in a static relationship within any box, and other elements to dynamically scale, stretch,  and rearrange within any given box.
Cool is that you can now preview all of the changes caused by edits to the scale and orientation, live right on the authoring screen which reminds me of the good old days of a WYSIWIG editor. Having said this you can use not the top scale slider simple with drag to see all the different screen layouts on the stage and see how it transforms between all sizes and orientations.
A great feature is the device-specific preview menu, which reminds me of PhoneGap and other Creative Cloud software from Adobe, to rapidly sample the look and feel across a wide range of devices. Your new iPhone 8 is not in there, don't panic, Adobe allows you to create your own additional device sizes, plus you can add them to the device list for later usage.
As you change the scale, we have noticed that text now scales very smoothly from larger to smaller sizes across all resolutions. The 'minimum size limits' setting in the property inspector gives you even more control. Linking text elements together allows you to control that they resize to the same font size across the entire page, even during scaling.
Adobe worked hard to fix previous problems of text overflow for you by dynamically enabling 'more' text within smaller interfaces. The new Adobe Captivate actually lets you lock the size of a text block, and if the text overflows that limit, it will display the learner a 'more' button which displays the text on an overlay.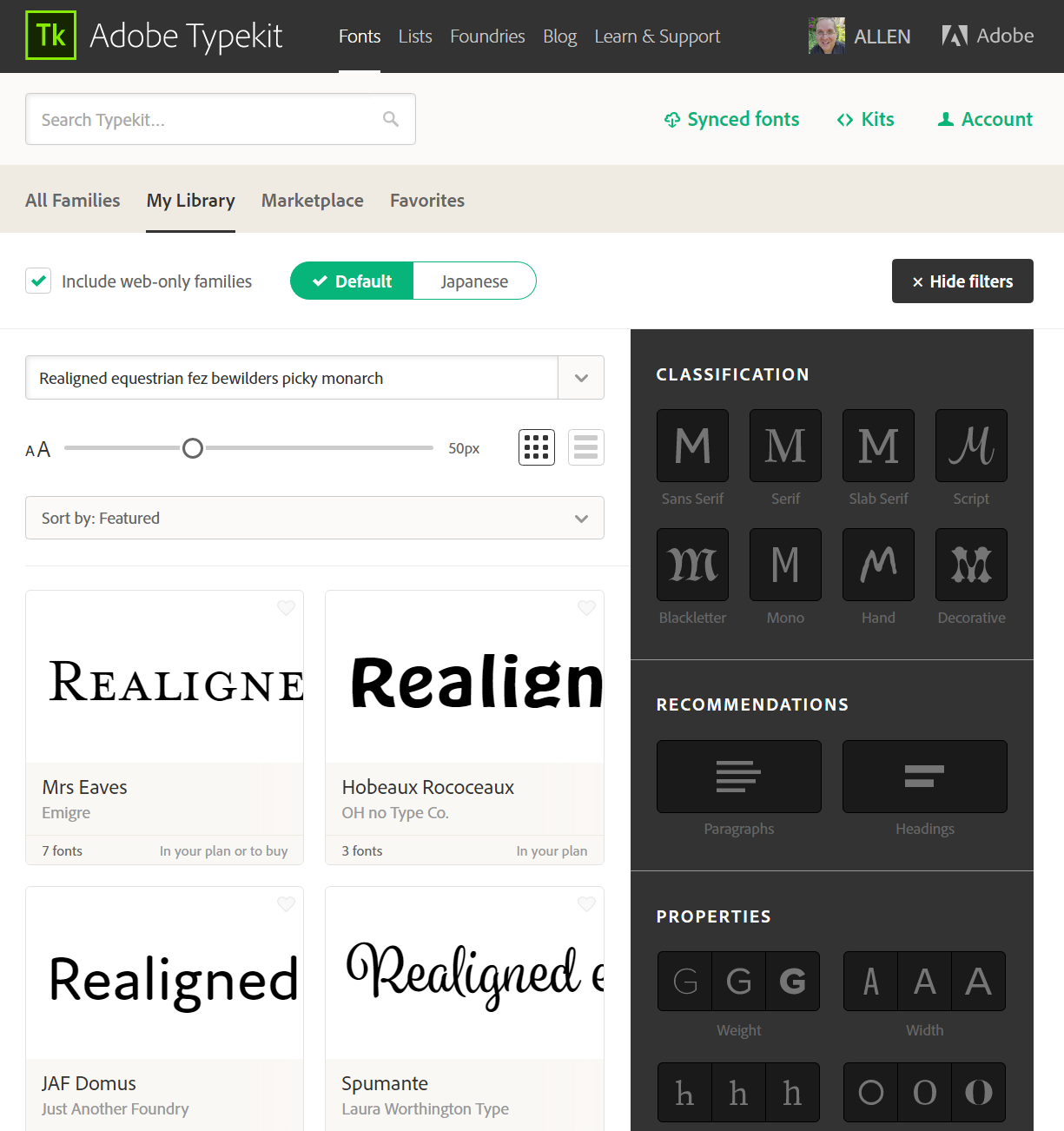 Adobe rewarded Adobe TypeKit integration which let's now fonts shine brightly. Creative Cloud users which usal sync all their fonts across different computers and define their company fonts easy will love to use now this feature also in Adobe Captivate.
If you are virgin in authoring HTML5 courses you will not have experienced the limitation of the 5 basic web safe fonts. Now you have all these beautiful fancy curls or beautiful serifs. Thank you for the integration with Adobe TypeKit.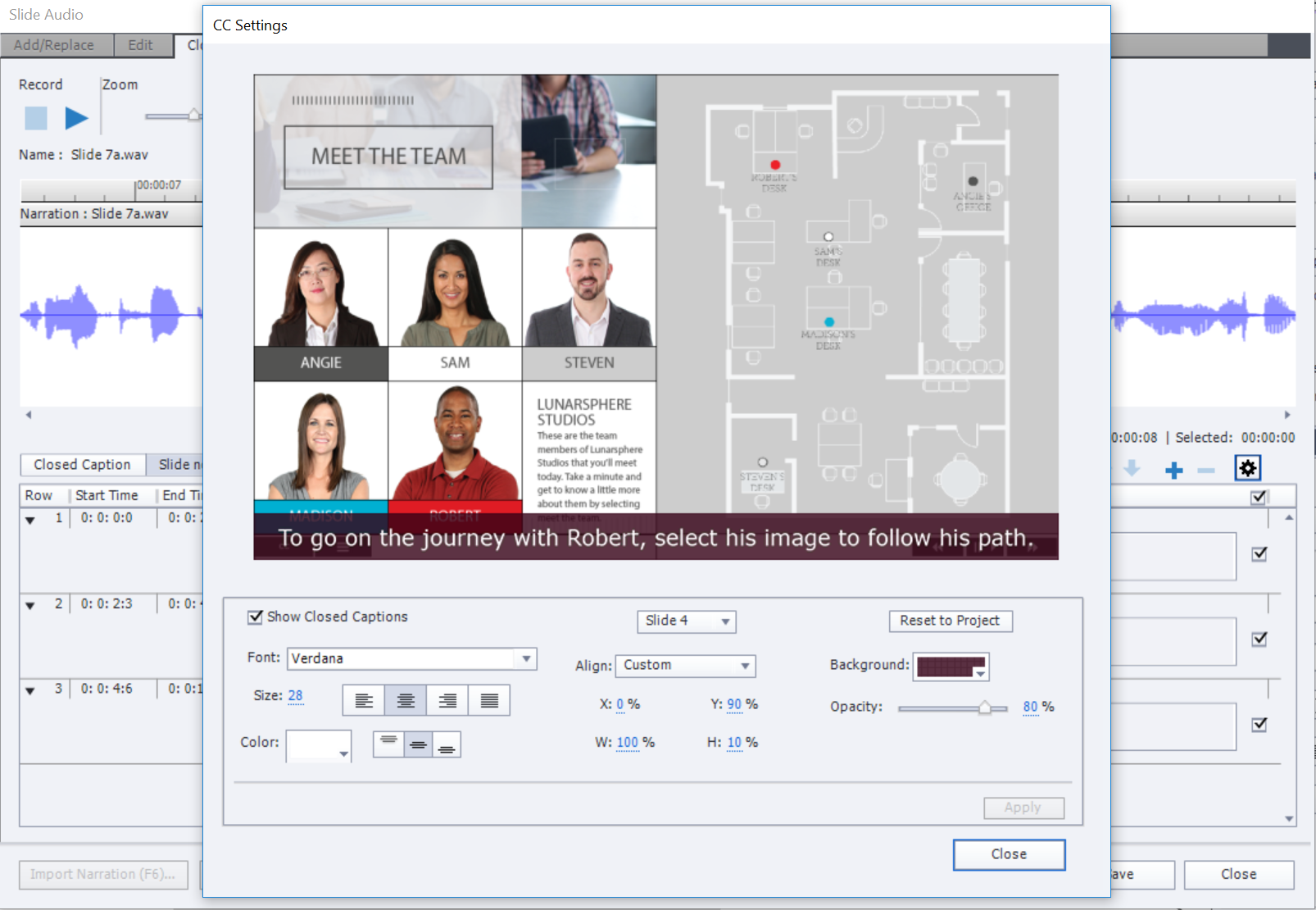 Personally, I was never happy working with closed captions because customization in the older versions of Captivate was very limited. The game has changed and finally and in the Adobe Captivate (2017 Release) closed captions have been enhanced with wonderful features which clearly reset the standards for the industry. Now you can fully format those captions, place them anywhere on the screen, customize the colors, fonts, backgrounds, alignment and more. All fully responsive, the new closed caption editing controls are nothing short of fantastic.
Now with 75,000 assets and counting
Adobe Captivate 2017 comes now with more assets than ever before in a wide range of images, templates, and themes, characters and games. All made of high quality just as we expected them from the famous eLearning Brothers collection, more than over a million. With this on hand, your project will be a big success. If that isn't making you happy yet, jump over to the original site of eLearning Brothers and find the other million assets to stock up your personal repository.
We are experienced so let's have a look what is in there for us. Well, you will not believe it but finally, Adobe Captivate 2017 comes with LOOP, Combine Conditional and Standard Advanced actions,! You can build simple a 'while' loop in any conditional advanced actions. You can combine it with object states, or you could make a perpetual motion cycling through different states, or you can check the status change of a variable, even monitor a network status.
The new group animation ability is just another great feature, in addition to animating individual objects. With group based animation you should ease be able to create more complex animated elements in your courses.
Of course, a couple of fixes have been made and enhancements in the new 2017 updated Adobe Captivate release. One more thing worth to mention, application capture lets mobile users swipe and pinch the device screen for an optimized view on mobile responsive projects, and editable states on master slides.
Well done Adobe Captivate Team, looking forward to the next surprise box- great release Adobe Captivate 2017.
Contact Us
Get Into Action, call our experts today, Dubai - UAE +971 56 101 24 80 or send an email to info@skillzme.com or request a callback