Long sales cycle – A common problem! Why do they have a long sales cycle? It is easy to capture a lead through your website by offering a free eBook. Just because someone downloads your eBook or registers for your webinars doesn't necessarily mean they are ready for buying your products. Read today 5 reasons why to focus more on content marketing for lead generation.
According to Gleanster Research, 50% of leads are qualified but not yet ready to buy.
You need to keep the conversation going by sharing content & educating your leads. This is the way you can keep your leads at the MoFU engaged. This is where lead nurturing comes into the role. If you want to move your leads from MoFU to BoFU, you need to build a solid relationship with your leads thus pushing them further down the funnel. But According to MarketingSphera, 79% of marketing leads don't get converted into sales only because the leads are not nurtured.
What kind of content is shared with leads at MoFU stage?
This is the stage where a buyer researches about their problems. At the stage, they consider the value of each solution and see if they have any objection with it. Thus you need to explain solutions and address any objections they have using content like an in-depth blog, relevant news, checklist, Ebooks, guide, templates.
You can produce blog posts which discusses the problems your leads have and generally can be FAQs in readable formats like lists, and 'how-to' pieces. Your emails newsletters will allow users to identify the content they need to read by means of catchy subject lines. Also, displaying content in a visual format is always compelling.
However, only 68% of B2B marketers have identified the need to define every stage of the Marketing-Sales funnel & the rest others forget, which should not be the case. You need to know how you can nurture leads through content marketing. For lead nurturing, they require a lot of good content. If your leads are not searching for information on your website, you need to retarget them on social media platforms like LinkedIn, Medium, etc. This is where Content Marketing comes into the role.
What are the 5 reasons in which content marketing helps in Lead Generation?
1. High conversion rate
As discussed above the content that you create to help your leads to make the decision is designed to inform, help your leads. If you do this tactfully without making your content sound like an advertisement, you will have a high conversion rate, compared to traditional marketing methods.
This is the information we have found from Clutch about Content Marketing:
Content marketing aims to move people through a company's sales funnel. After consuming content marketing, more than half of people(53%) are more likely to revisit a company's website and 50% are more likely to research the company's products.
2. Improved brand awareness and brand preference
When people read about your content, it builds an impression on your brand. Providing them with what is helpful to them will make them think highly about you. Syndicating content on social media will make you more trustworthy to them. Great content will help you grow loyal customers for yourself when they start seeing you as the primary source of information.
3. Generates more purchases and increases ROI
It is very true that content marketing costs only time & thus it is very cost-effective. On the other hand, it yields good results for you which obliviously might not be visible in the first few months. Interestingly, almost 82% of people purchase products as a result of Content Marketing.
If some of your web pages are getting external links, then it is counted as fresh content. The increase in link growth rate indicates to search engines that these pages are relevant.
For example, if people start linking to your website in their content, it indicates Google that your posts are relevant. This is the effect of content marketing too can have as posts from social media will be directed to your website. If you syndicate your content on Medium you can find how much traffic it gives to your website. This can be done using Google's UTM parameters. On social media, it is also possible that people share your posts to their connections.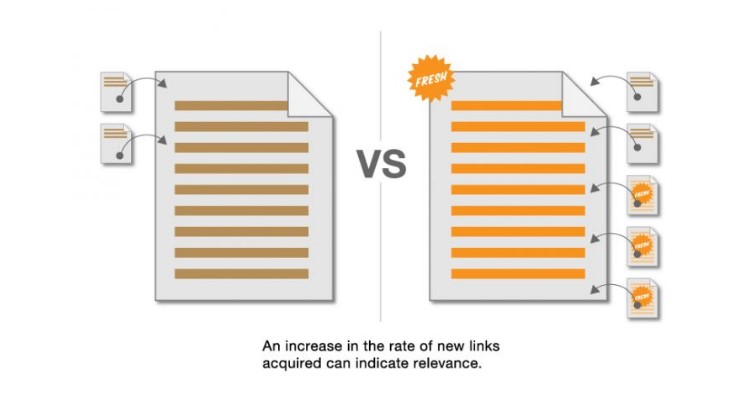 4. Get inbound links from social media
According to one statistics, more than 80% of Americans look for recommendations before they buy. Syndicating content on social media makes people comment on the posts. Naturally, when someone talks about a brand on social media, there is a significant effect on a person's purchasing behavior. Yes, certain age groups and income levels do rely on referrals. Content marketing on social media does this task for you.
There is a way by which Google decides which topics need fresh content. It sees 3 things,
1. Search volume: What are the terms people mostly are searching for
2. News and blog coverage: If many organizations start writing about the same subject
3. Social Media: A trending topic on social media
Could you trace my point about social media there? If you have already researched about trending topics, start syndicating content on those topics on social media. This will help Google to find your content as fresh and relevant.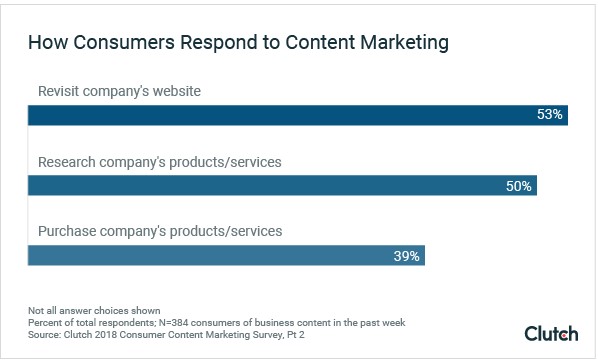 5. You can explain about your complex products & new categories
Content marketing can highlight product information through different content formats like how-to guides, EBooks, etc. This all gives the leads explanation about the products. This kind of education helps your leads to make the buying decision.
Share with us your comments about the topic: Why to focus more on Content Marketing for Lead Generation? Use our commeting section below.
With 10+ years of B2B Lead Generation, Vikas Bhatt now runs
OnlyB2B
, a reputed B2B Demand and Lead Generation company from India that serves most European nations, the US, Mexico, and Canada. Vikas is a renowned Demand Generation expert, motivational speaker, and a B2B entrepreneur.
More Links
Connex: Did you ever ask yourself, Does Google Penalize Duplicate Content? The Definitive Answer.

Posirank Blog gives us a great "A Step-By-Step Guide To Building A Content Marketing Strategy".

Master in Communications.org "THE IMPORTANCE OF GOOD ETIQUETTE".