We have long been living in an Era characterized by all the opportunities, mobility and sustainability. Dubai Expo 2020 is the most anticipated World class exhibition hosted by Dubai.
"I know what you did in your last Marketing campaign, do you?"
Expos are organized every 5 years and every time last for 6 months, bringing together countries, companies, Non-Government Organizations and millions of guests in uniting with the vision of one purpose and that's to showcase ideas and encouragement to speak about the future.
Expo-2020 in Dubai will be the first World Expo to take place in the Middle East, Africa or South Asia. Operating an area with a collective population of nearly 3.2 billion people and a GDP of more that 6.5 Trillion USD, this will be the first expo to be the closest to home for many who have had no previous access, making an immediate and lasting impact on the lives and of an entire region.
To view more of Dubai Expo's interesting facts, Check the Infographic below.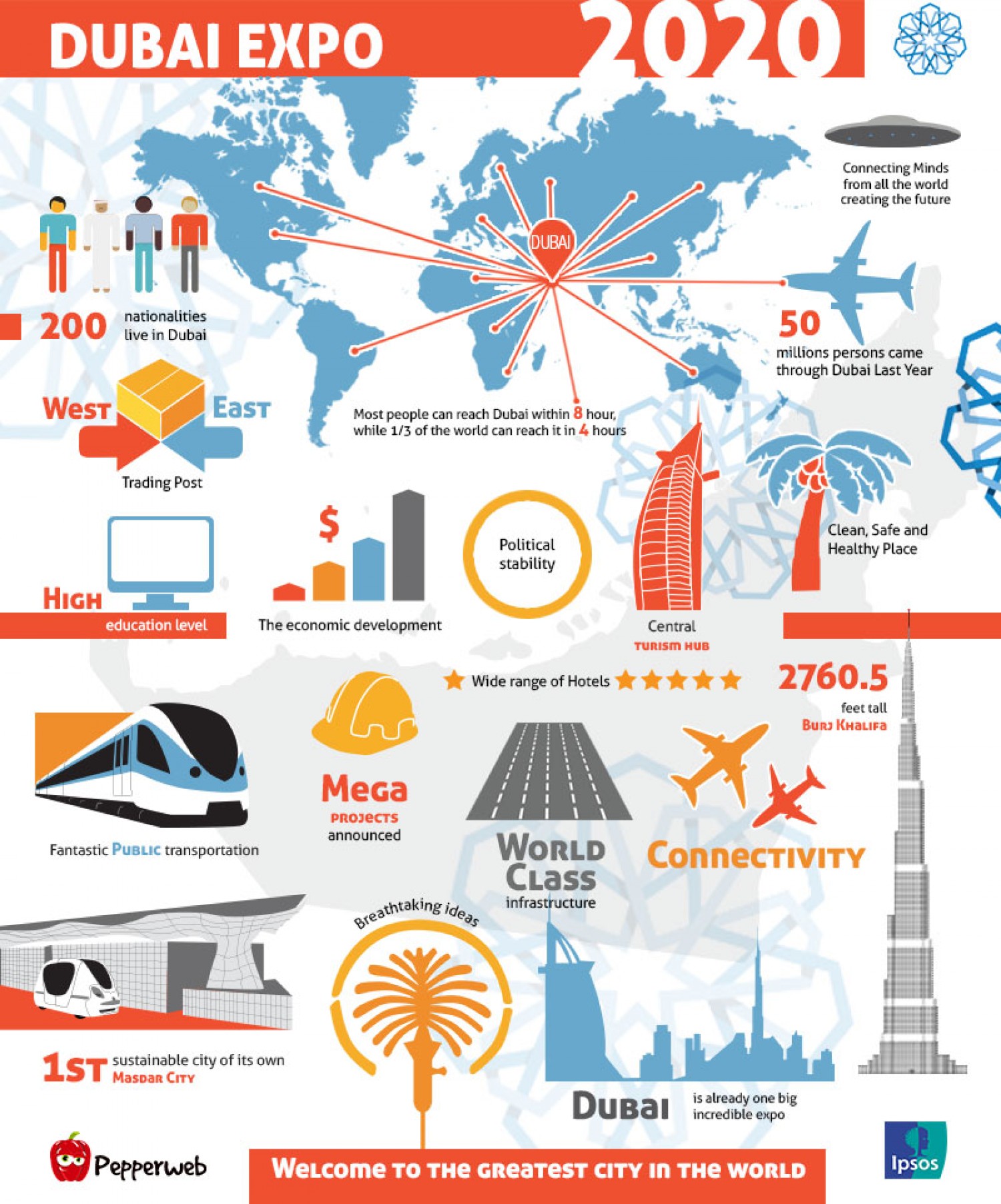 By unlocking new possibilities for people and communities Expo 2020 aims to catalyze more opportunities for all, wherever they live to reinforce and reinvigorate advancement towards a sustainable future, to talk about the growing skills gap and help combat millennials and youth's unemployment.
By catalyzing smarter and more high-yielding connections across the world we can enhance the mobility of people, goods, and ideas to promote a more prosperous future of all.
Dubai's Expo 2020 will indeed be a celebration of Human Inventiveness in Creativity and Ingenuity. The mechanism of growth and high yielding progress are in its obsolescence.
Instead, alliance and collaboration have taken it's placed, becoming the driving backbone behind new developments. Dubai Expo 2020 will showcase and explore what is possible when new ideas and people connect.