How to find the best SEO company your e-commerce brand needs? What should you do when you want to make heads turn and get noticed? You do anything you need to stand out in the crowd, whether it's dressing differently or accomplish something extraordinary.

Ashley Rosa is a blogger by choice. She loves to discover the world around her. She likes to share her discoveries, experiences and express herself through her blogs.
Great, so now we are on the same page.
SEO (Search Engine Optimization) works similarly. It makes sure that your website is more attractive to search engines. And so when people search on Google or any other search engine, your website will leap off the page – no pun intended.
Though SEO is a complex process, some of the fundamental techniques are not too difficult to grasp. The aim is to provide results to a query by referring users to sites that have relevant, high-quality content.
But in order to do this, search engines will need to be able to scan and crawl through a website to comprehend what the site is about. The results are based on how easy a site is to navigate, read, user-friendliness, loading speeds, mobile optimization, and numerous other features. The algorithms behind a search are continually being upgraded.
E-commerce SEO
SEO is a full-time job. And even though some believe that they can handle just about every aspect of their business, it's better to hire professionals for the job, especially when it comes to e-commerce SEO. Even if you hand off the responsibility to an experienced agency, you need to be aware of current terminologies and techniques. As an informed business owner, you will be in a better position to choose the best SEO company for your e-commerce brand.
SEO operates on keywords, but e-commerce SEO works a bit differently. Whereas customers who search for services enter keywords to find information about a service or learn about topics surrounding that service, e-commerce deals with products.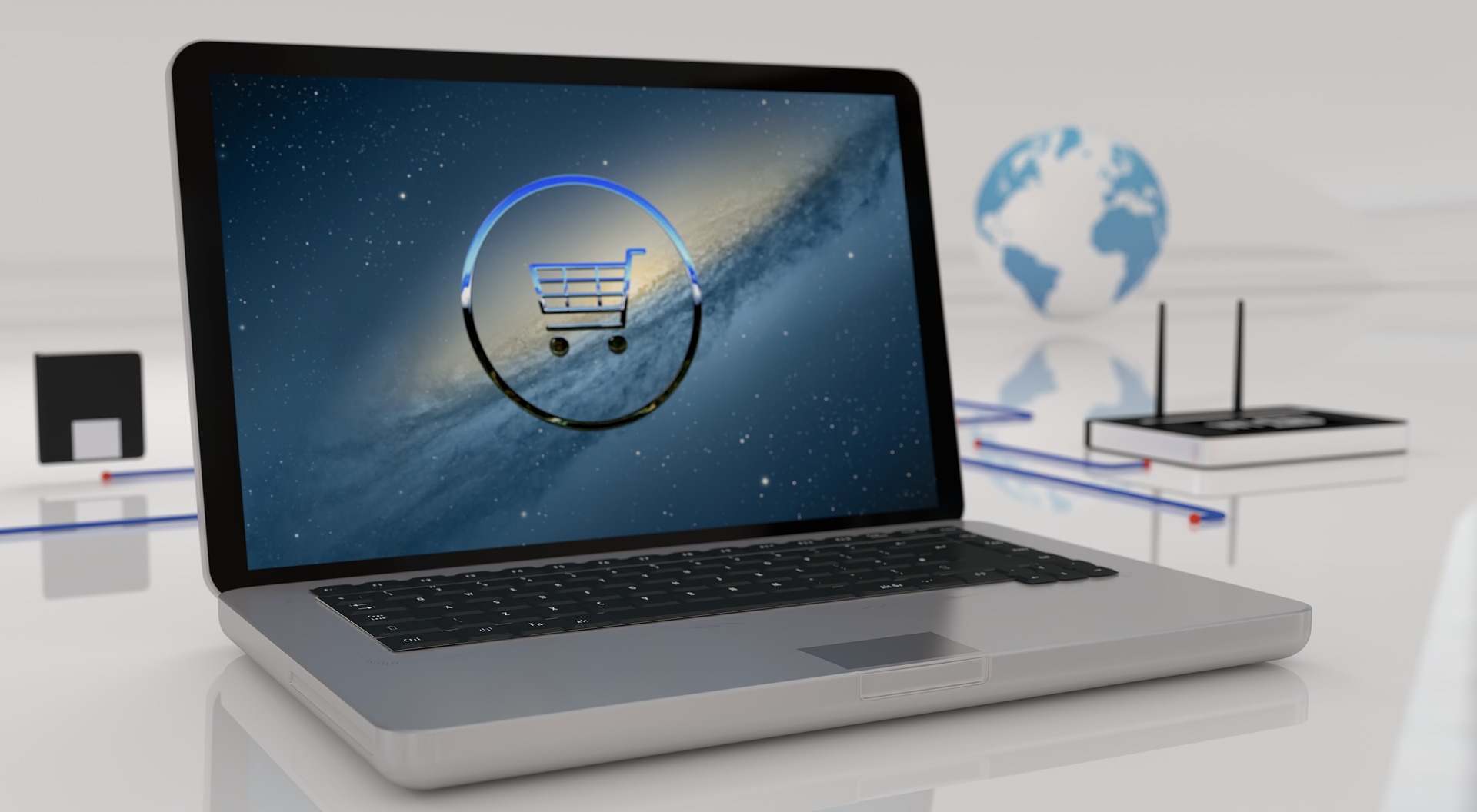 Why do I need it?
As the owner of an e-commerce brand, it's essential to invest in digital marketing. You need your website to rank high on SERPs (search engine results pages). This is how more people can find and contact you, bringing you more valuable leads and, of course, more revenue. Therefore, SEO is imperative for online businesses as it drives organic traffic to your website. E-commerce SEO companies not only know how to increase traffic to your site, but they can also boost conversions.
But more importantly, an e-commerce SEO agency can help you manage your online presence. By doing this, you can focus more on your business. As the content and design of your site change, UX improves and search engine rankings increase. Agencies often offer additional services such as content marketing, pay per click campaigns, social media posts, email marketing, etc.
"Good SEO work only gets better over time. It's only search engine tricks that need to keep changing when the ranking algorithms change." – Jill Whalen, WhatDidYouDoWithJill.com
How to find the right one?
There are thousands of agencies offering multiple services. How do you know which e-commerce SEO agency is the right one for your business and goals?
First and foremost, you want to work alongside a company that you can trust. After all, you need to build a solid relationship where both of you are on the same page. An SEO agency that understands the challenges and objectives of the e-commerce world is equipped with the proper strategies and campaigns to sustain the desired results.
Research
Everything looks good online, so be thorough with your research. Almost all SEO companies offer similar models, promising a new approach with excellent results. Check out their portfolio and get in touch with previous clients.
Meet them in person
Talking face to face with the team that you intend to employ is the best way to get a feel of what the agency is all about. Lay out your goals. Do they meet your expectations? Consider asking the following questions: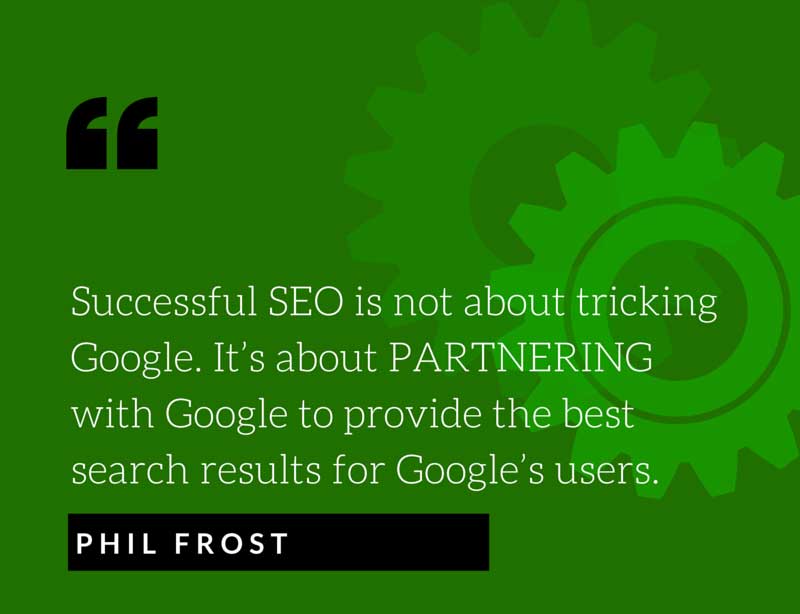 "Successful SEO is not about tricking Google. It's about PARTNERING with Google to provide the best search results for Google's users." – Phil Frost, Main Street ROI
Listen to their plans
Every company has a different approach. But some of the best e-commerce SEO practices include the following:
Developing content
SEO practices need to drive relevant traffic to your site by continuously developing content that educates and entices the audience. The goal is to incorporate-within the content- search phrases, keywords, or links that your target audience would use. The goal is to guide them to your website with the hope of a successful transaction.
Simplified URLs
SEO companies know the importance of creating pages for products. Instead of using random numbers and letters, they should use simple product descriptions, making it easier for Google to understand and relate to the site.
Longer product descriptions
Google needs to crawl your site to gather information. In-depth details help Google understand the product page.
Latent Semantic Indexing (LSI) keywords
These are keywords that enhance main keywords such as another word that describes a product. It provides people with specific products that closely match their search requirements. LSI lets your page to be found, leading towards possible conversions.
Managing site speed
E-commerce relies on photos to sell products. With the constant influx of new product images and descriptions, SEO needs to incorporate information without compromising loading speeds. If your site takes too, customers will abandon purchases, losing potential sales/revenue.
Increase sign-ups
The aim is to bring the most people to your landing pages and convert them into loyal customers. Convince them to continue to interact with your brand, either by signing up for newsletters or downloading a lead magnet,
Navigation design
E-commerce depends on how easily an audience can find products on your site. And since trends are depicting the need for access through mobiles, it's a feature that should not be overlooked.
Search for the right traits
>Professionals look and act like one. A reputable SEO agency has the following:
Proof of success
There is adequate information available about the standards, experience, reviews, testimonials, etc.
Strong social media presence
A company that maintains good social media presence and engages with its customers increases its credibility.
Effective communication
Any business where effective communication breaks down is headed for disaster. From the get-go, the agency should be able to answer your questions, provide feedback, and keep you updated through calls, emails, moments, meetings, progress reports, etc.
Employ white hat tactics
They should display proper work ethics that are acceptable by Google's standards. An agency that uses black hat tactics to increase SERP rankings will damage your business's reputation or get you banned altogether.
Utilize analytics
An established SEO company should be proficient with analytical tools such as Google Analytics to gauge site performance before and after the application of an SEO campaign. They should be experts analyzing, tracking, and measuring web data as well as KPIs (Key Performance Indicators). They should implement techniques to get optimal results.
Focus on conversion
Traffic is great, but conversion is better. That's where the ROI is. Make sure the SEO provider discusses strategies to convert regular page visitors into valuable customers.
It's a wrap
As we move deeper into the technological era, every aspect of our lives will be transferred to the digital medium. SEO is here to stay. Even if marketing trends change, SEO will adapt to them quickly. And if you wish to keep your brand astride with the latest trends, you will need to invest in e-commerce SEO and implement the right tactics. The important task now is to find an SEO partner that will carry your e-commerce brand to new heights.