Google Assistant (Google Duplex) is getting better at assisting you with each passing day. It is proving really very effective in helping you control your entire digital life. If you are a digital marketer, an online business owner or a Google lover who spends its life in Google, then this is the best place to start.
Kazim is working for a leading e-commerce search marketing agency specializing in eCommerce SEO, SEM, Website Design for Retails, Online Stores and eCommerce businesses.
More Links
Android Central: What is Google Duplex?, Click Here.
Techcrunch: What we know about Google's Duplex demo so far, Click Here.
Extremetech: Did Google Fake Its Duplex AI Demo?, Click Here.
Google Assistant or Google Duplex is one of the best creations of the tech giant; it is designed to make your life easier. It utilizes the vast knowledge available at Google.
We have rounded up information on Google Assistant and how it is making your life better.
1. What is Google Assistant
Though the Name Google Assistant may not be so catchy and trendy as it is so in case of the names like Siri or Alexa, Google Assistant has gained much popularity in the recent past times, and every time it has come up with some new features and interactive functions. In simple words, from booking of a movie ticket to searching a nearby restaurant, the AI with Google Assistant can comply with your query in no time in a two-way communication in a natural language highly compatible to the user. The Google's AI is claimed to be highly compatible to work with 5000 types of devices and easy to use for multiple purposes and especially for Security, Control, and entertainment.
In nutshell, Google's duplex is going to enter your life with multi-purpose tasking with speed, accuracy, and consistency. This artificial intelligence is backed by a very powerful technology called WaveNet which will be there on Pixel smartphones and Google Home smart speaker to assist you all the way for your every query.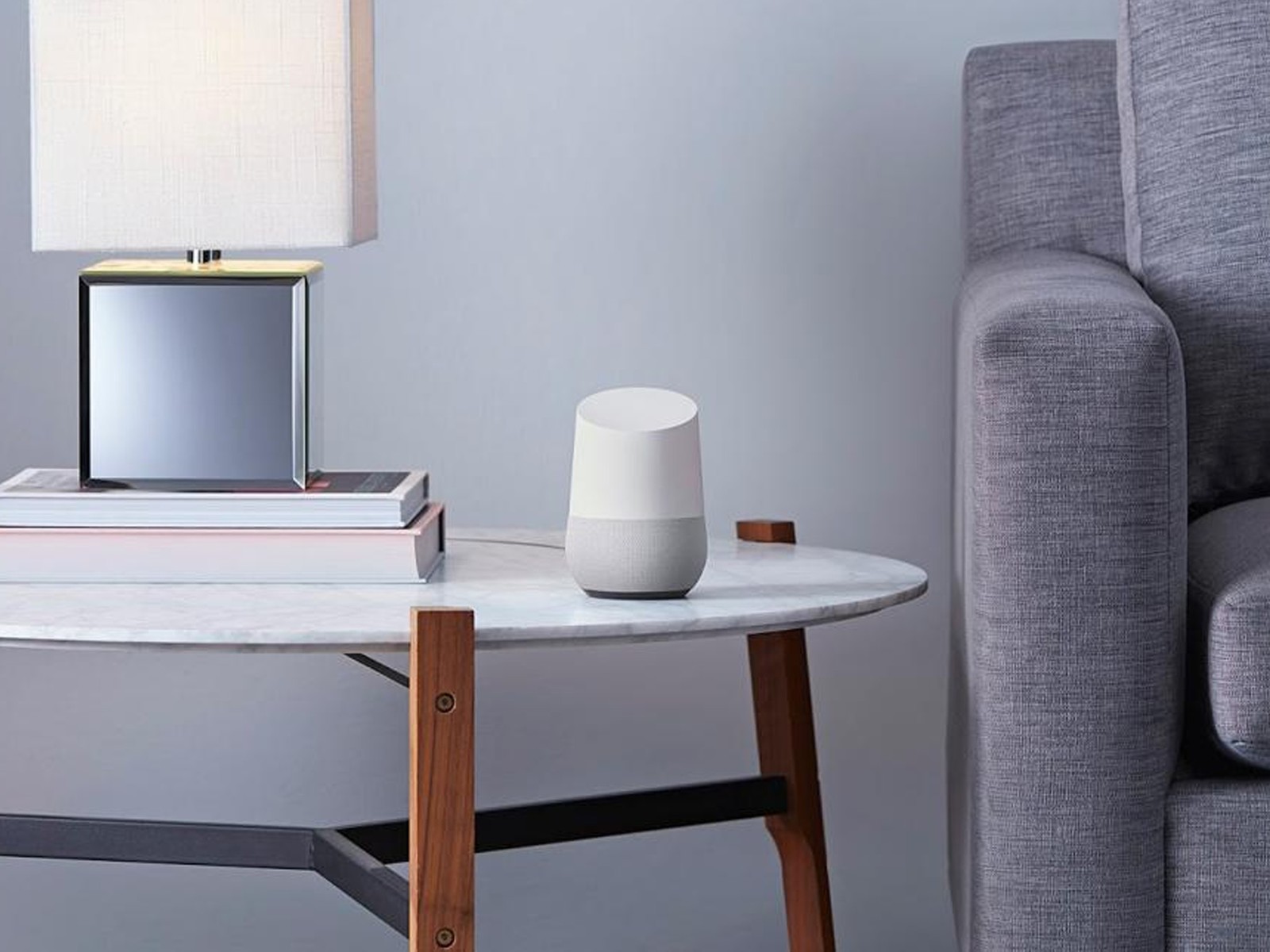 2. The prototype is promising
The Google Assistant is turning out to be assistant in the real sense as it is not now merely for the limited use of the searches that was meant to be made on a mobile device. Earlier there was a synthesized tone which you would hear but now you have a more captivating human voice which helps you out for more purposes than you anticipate.
For example, think of the scenario: When someone is at your doorstep, you are intimated with a pic-perfect live video of the person visiting your home or adjusting of the air-conditioner in your home with uttering of single word or spotting a video channel or live telecast of a TV program of your choice with just naming of the channel or the TV show you wish to watch and that too with amazing functions like pause, playback or adjusting audio level.
3. What elements are in their AI / Voice Recognition
As stated earlier, Google Assistant is now equipped with a human voice that captivates and motivates the user. Earlier there was a synthesized voice which was nothing but mere looping of the pre-decided texts to respond to a voice query. Now Google has come up with the cutting-edge technology called WaveNet which is an artificial brain. Using statistical data samples, it responds to a query in a real human voice from the samples it has been fed with. And the genius brains have succeeded in producing the responding voice near about 50% of the original human voice. Moreover, it will be adorned with human emotions, pitch, and tone to make it richer in experience.
4. Is there a timeline?
Google's AI will be timeless as there is a huge scope for the improvisation and improvements in the areas currently we find. The AI introduced by Google is sure to be futuristic as was demonstrated with the UBER App. It was more conversational and requiring less tapping of the keys of the smartphone. The human-computer interactions are going to be a commonplace and benchmarking which the leading brands today are somewhere lacking at.
5. Google Assistant in Media with New Features and Functionality
The extent to which the Google's AI would reach is unimaginable yet the examples that Google set in their previous demo were enough for one to guess of the time when he/she will have a virtual assistant in the form of a smartphone performing series of tasks without making a single mistake, displaying high-end human-machine interactions. For example,
Appointment to a hair-cut salon was scheduled by the Google AI. The person replying on the phone hardly had any idea that he was talking to a machine.
Likewise, another demo was for the reservation of a table at a restaurant.
Both of these examples show the possibility of the development of the AI acting more and more smartly. Undoubtedly, Google's duplex AI will be a step ahead due to their efforts is directed towards bringing in the high-end technology in day-to-day life.
Google CEO Sundar Pichai's presenting Google Duplex: A.I. Assistant Calls Local Businesses To Make Appointments
Conclusion
Time and technology wait for none. The days are not farther when the machines will comply with every human desire requiring less direction and supervision making the life easier, safer, and comfortable and that too with one small device capable enough to cope with the changing trends. Definitely, Google's AI is going to make a remarkable change in the way people use smartphone, marketers market their products and the way digital marketing professionals form their strategies. Let's welcome to the world Google Assist (Google Duplex).