For healthcare professionals, the days of hanging your shingle and waiting for the ravages of flu season to bring in a steady supply of patients is over. Medical Marketing is nothing else than getting closer with your potential patient, building trust with simplifying the complex words of medical terminology is key.
Skillz Middle East makes Digital Transformation happening for your company. We focus on the quick win to ensure Digital Marketing, e-learning, Web Meeting, Web Conferencing, Digital Signature, Digital Asset Management are ready to enhance your organization. Digital Marketing shall save money and bring a more efficient conversion for your brand and products.
Like every other business model out there, the healthcare field, from community clinics to famous national brands, finds itself in flux as it adjusts its marketing to reflect the expectations of an increasingly technologically adept and mobile patient pool.
Healthcare consumers today are as likely to google your practice from your parking lot as they are to google your reputation before they even pick up the phone to schedule an appointment. Your content marketing must therefore not only demonstrate relevance to the end-user but also deliver it in digestible morsels and on-the-go.
With that in mind, what are the best strategies for healthcare organizations, doctors, and physician practices for marketing their services?
The following list may sound like industry buzzwords, but they are content and social media best-practices which apply also when we talk about medical marketing:
Quality content
Authentic engagement
Brevity, brevity, brevity
Mobile access
Relevance and the Art of Quality Content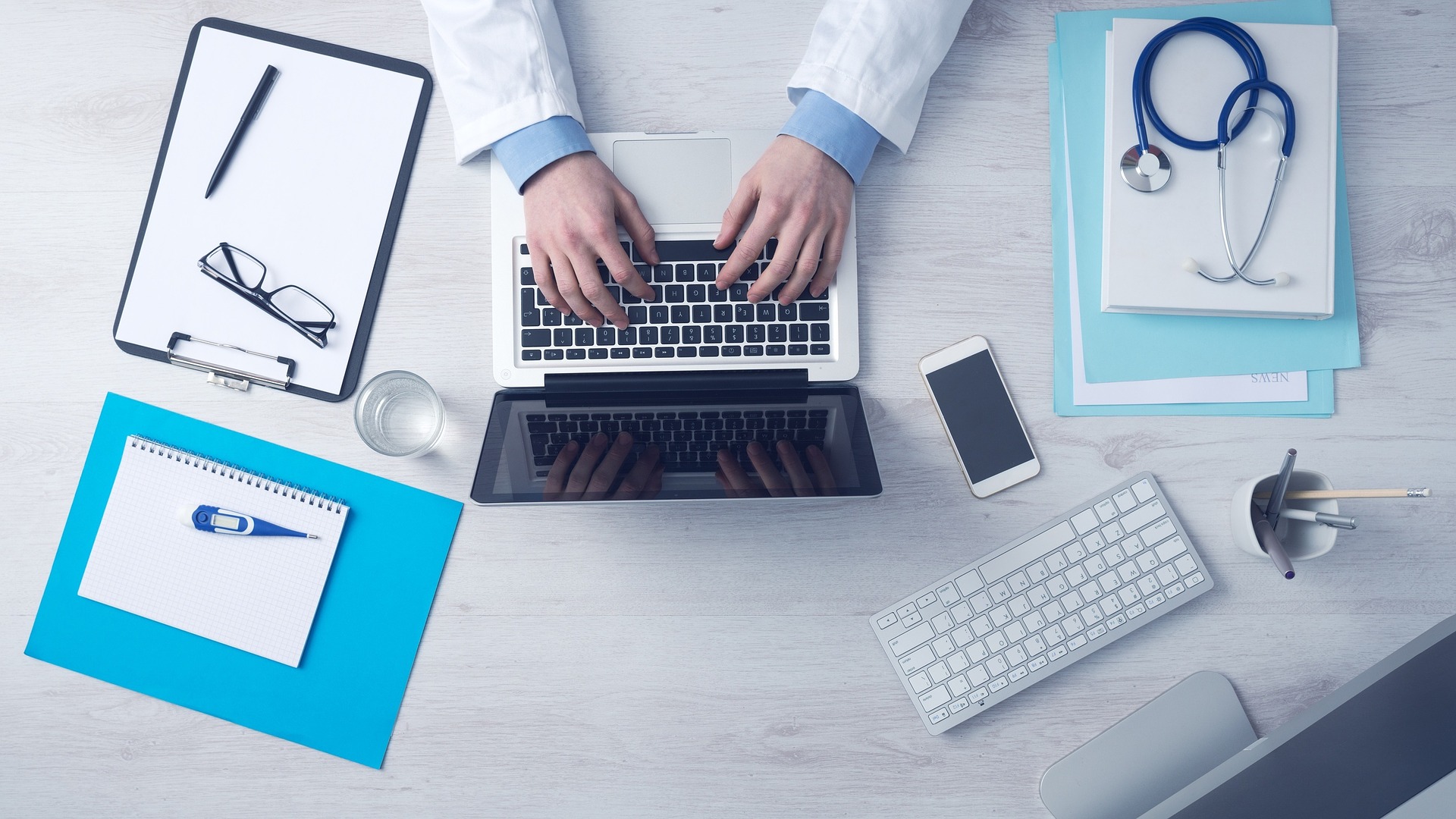 Organic content. An increasingly jaded shopping public is at the heart of the move toward organic and relevant advertising and content. With a constant barrage of images, messages, and sound bites from billboards, radio commercials, and even from elevators, we tend to tune out the noise of incessant advertising.
Quality over quantity. Engaging patients and potential patients in a meaningful dialogue mean placing quality over quantity, which translates into providing genuine service and eschewing the delivery of canned commercial messages that people purposefully ignore. In medical marketing, there are so many options to shine as a trusted advisor with simplifying words to let everybody understand it.
Relevant resource. Today, most patients turn first to the Web when seeking out answers to health-related questions. Accordingly, under the right circumstances, the Internet is the ideal platform on which to build public relations based on the most private of matters. Perhaps it is the anonymity afforded patients as they explore what ails them before committing to potentially expensive treatment options; regardless, by featuring salient and actionable advice on a variety of helpful topics, your site becomes the go-to resource for trusted medical information.
But, be clear that online content is not medical advice. Offering expert advice on healthcare can be challenging. Of course, the best course of action is for a patient to make an appointment. However, people's need for instant gratification is even stronger when they are thinking about their health or the health of a loved one. Be clear that you, as a medical marketer, doctor, or healthcare organization, are not offering advice on your website—that research and facts on your site are merely medical best-practices. Encourage readers to contact their physician to discuss their individual needs. Your attorney is a great resource for protecting your ability to engage with prospective patients online safely and conscientiously. By providing expert content, you resonate with your readership and can transform your practice from a random Google search result to a trusted resource in healthcare.
Social Media and the Art of Conversation
For those clinicians and office managers looking to define their "voice" when reaching out to prospective clientele, experience on social media platforms such as Facebook can be highly instructive. The personal and sharing nature of social media makes the platform an ideal avenue for healthcare professionals who want to establish themselves with an increasingly engaged consumer-base.
Genuine engagement. Industry experts note that one of the rising trends in healthcare is the growth and reliance on these social media forums in the engagement of prospective patients. Successfully generating positive buzz regarding your practice's performance and services is a powerful influencer. One of the major advantages of this format is that it allows for the display of third-party endorsements. When casting about for a medical service provider, consumers react favorably when presented with positive feedback from patients who are just like themselves.
Draw from trusted help. As a healthcare provider, caring for patients is your first job. One of the most empowering things you can do for your medical practice is to learn when to delegate. Enlisting the services of a professional public relations firm or integrated marketing agency can help ease the time-consuming nature of social media. These skilled cadres of experts know the ins-and-outs of engaging a distracted public so you can get on with the important work of helping patients feel better. These marketing professionals should also know how to use analytical tools designed to measure the efficacy of your online efforts.
Plan your content. Develop social media and content posts in advance and use a posting tool such as Buffer or Hootsuite. By creating a content calendar, you can be one step ahead of cold and flu season, allergy season, or potential snow-shoveling-induced injuries or heart attacks. Provide useful information and plan ahead. That way, you can spend more time monitoring conversations and responding to inquiries you may receive through social media.
Absorbable Amounts of Information in Exciting Formats
Attention is fleeting. The axiom that "less is more" has never been truer than in the delivery of actionable bits of information designed to hook the reader's attention and carry them through to the end of an article or another piece of content. According to scientists, humans' attention span is now even less than that of a goldfish! In the last 15 years, our attention span has fallen from 12 to 8 seconds. So grab their interest, and be brief! People want the information they want without resorting to reading entire medical journals for an idea of their treatment options.
Micro-content. Brevity, therefore, should be your watchword. For example, marketers have perfected the art of the infographic, and your medical practice should be using infographics to create engagement. Easily processed bits of information, aimed at delivering the greatest amount of information in the shortest amount of time, is the goal of medical marketers trying to engage new patients using infographics.
YouTube it. YouTube is the second-largest search engine after Google. It's not just something kids use to watch funny videos. In fact, short videos are one of the strongest growing marketing trends within the healthcare industry. Information, offered in short video bursts that are easy to share, is the cutting-edge of medical marketing.
If Mobil Content Is King, Then Local Focus Is Queen
Mobile-friendly. According to the Pew Research Center, nearly 80% of the top 50 digital news outlets in the United States report that the bulk of their online visitors originate from mobile devices, and, significantly, those consumers of information spent considerably less time reading the average article than their desktop-computer-based peers.
It's cellular. With more than 2.25 billion people accessing the Internet via their cell phones, and one billion of those admitting that they only use their cell phones to access the Web, customizing your site so it looks great across every platform is a critical consideration in developing a responsive design that caters to user experiences. Having to squint, pinch, scroll, and zoom will quickly dampen the enthusiasm of even the most ardent of fans, so offering a clean layout that is tailored to the mobile platform eliminates the threat of dropped traffic owing to an increased frustration level.
Location, location, location. Consumers are likely to shop at local establishments. A whopping 62% say they share locally based advertisements to friends and family, so you can expect that the real estate axiom "location, location, location" will have increasing importance within the medical marketing as well.
Medical Marketing in the Digital Age
A sophisticated potential patient market is conducting its own research and engaging in online conversations prior to making any choices about which doctor to visit. Wouldn't it be better to be in on the conversation?
For medical professionals, the new frontier of patient outreach is on the pages of social media, search engine results pages, and website content. And they will be rewarded by optimizing content to operate on mobile platforms and delivering that content in easily absorbable packets of information and videos.
Finally, you might want to consider help from a professional marketer, whether in-house or as an outside resource, to help manage this brave new world of digital marketing.