When setting up social media posts, it's easy to get into a routine in what you post, when you post, and how you set up your posts. Did you ever wish to have social media cheat sheets?
"I know what you did in your last Marketing campaign, do you?"
Today's infographic about Social Media Cheat Sheet 2017 may pull you out of that rut. In addition to sizing specs, it also includes keyboard shortcuts and tips for posting on Facebook, Twitter, YouTube, Pinterest, Instagram, and LinkedIn. The infographic, created by On Blast Blog, About A social media cheat sheet highlighting the tools that complement each social platform.
Social media cheat sheet check list
An image sizing cheat sheet for every social platform so you'll have a handy guide when selecting the best image sizes & type for each social network.
Keyboard shortcuts to save you precious time in connecting with your community.
The best days to post for each social network so you'll know with confidence your last post will engage the most people.
Social Media tools you have to be using every day.
Tips & tricks on how to generate more shares and engagement, broken down by the social network.
Finally, a proven blueprint on how to write the most irresistible headlines so you can keep your readers thirsty for more.
Well, as you can plainly see, the world of social media has grown far beyond a simple internet hang out.  A social media cheat sheet would be a good short cut to save time and energy without sacrificing the value and the quality. Today, websites like Facebook, Twitter, and plenty of others are becoming CRUCIAL for success as a blogger. They offer a rich potential to connect with, engage, and attract new readers and leads to your site.
This trend isn't going anywhere in 2017, so today we're going to give you the complete rundown on how to rock the social media world in the years to come with the tiny bits of the social media cheat sheets only for you.
Social Media Cheat Sheet [Infographic] also includes the best times of the day to post and trends marketers should expect in social media and it wraps up with a formula for writing irresistible headlines.

Meet and Greet: An Overview of The 5 Largest Social Media Platforms to use social media cheat sheet
Today we'll also be covering five of the internet's most popular and widespread platforms which you may want your social media cheat sheets utilized for. Let's take a look at the contestants:
1. Facebook 
Launched on February 4, 2004, by Mark Zuckerberg, Facebook is one of, if not the most, recognizable social networking platform in the world. With over 1.4 billion users around the world, just about everyone you've ever known, or will ever know has a profile on this platform. These Facebook Statistics will blow your mind: People share 1.3 million pieces of content every minute 350 million photos are uploaded each day Facebook adds 8 new users per second, or 7,246 people every 15 minutes
2. Twitter 
What started as a microblogging site has now become one of the largest social media platforms. It all started back in March of 2006. Since then, the site has garnered some impressive numbers: 300 billion tweets have been sent since the site's beginning Average number of followers is 208 Tweets including images have 5 times the engagement
3. Pinterest
When Pinterest first hit the scene, it was entering a world dominated by text, not images. Despite being the underdog, it became the third largest network in the U.S. within two short years! Today it is a marketing gold mine. Check out these Pinterest statistics: Despite the thinking that most Pinterest users are women, 33.3% of all sign-ups are actually men. 75% of time spent on Pinterest is done with a mobile device There are over 100 million active users
4. YouTube
began as an idea drummed up by three PayPal employees who wanted a website where they could upload, share, and watch videos. The domain became active in 2005. It's incredible how far the site has come since then. These YouTube numbers are mind-blowing: There are over one billion users on the site. 80% of YouTube's traffic comes from outside the U.S. YouTube has paid over $1 billion to partners in revenue
5. Instagram 
What started as an iOS exclusive app has since become a mobile and internet icon for sharing images. It's a relatively young platform with roots dating back to 2010, but it's already built up some serious statistics: There are 400 million active users per month 51% of users are male, 49% are female 75% of Instagram users are outside the U.S. Here we'll cover all the aspects of this platform how to use for all of your marketing and content promotion needs. These platforms started their lives as social networks, but today they hold huge potential for marketing your content and promoting it to readers both new and old. Marketing and promoting your content on social media.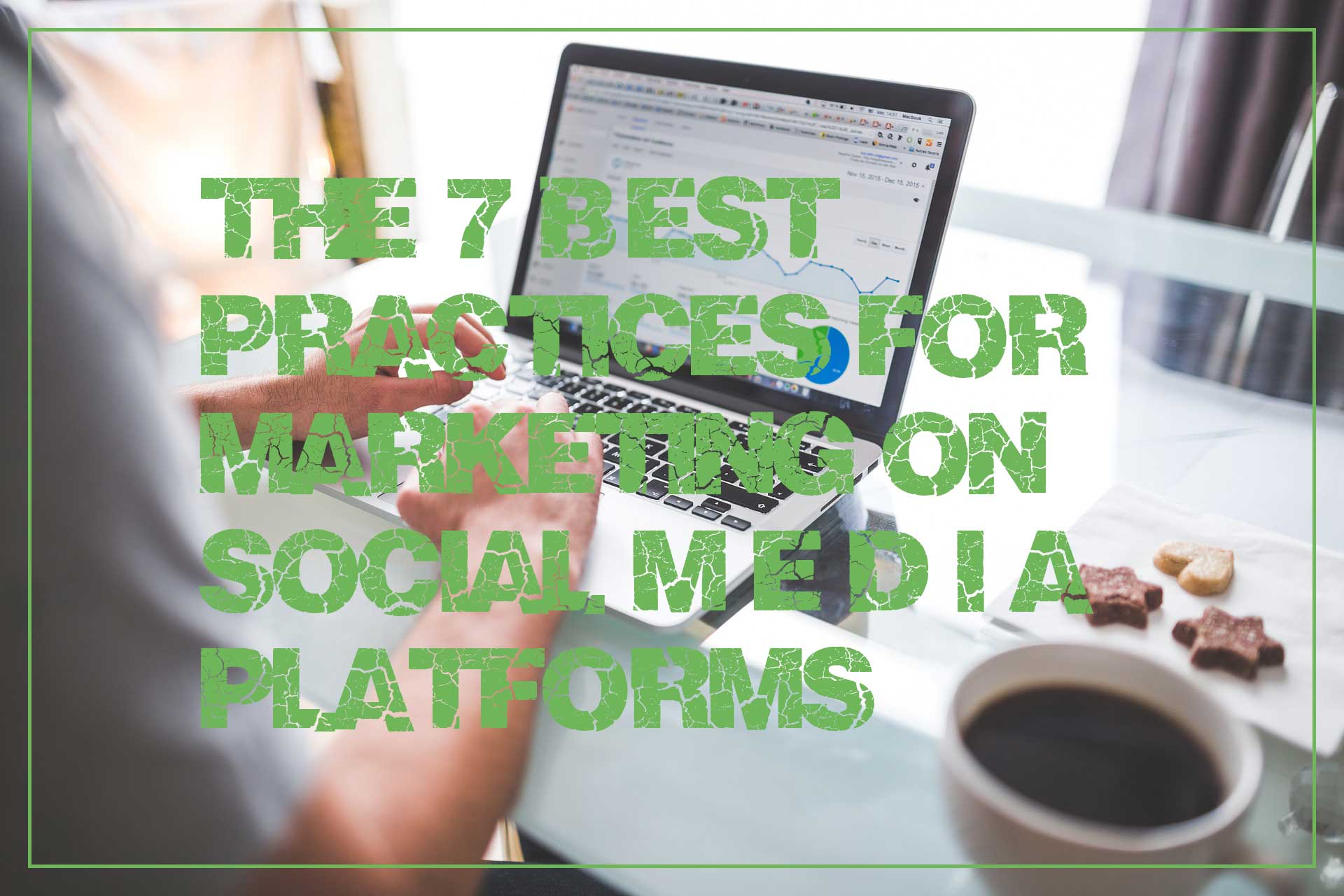 The 7 Best Practices for Marketing on Social Media Platforms
Ultimately, the goal on everyone's mind right now is to make money blogging, right? Making that dream a reality absolutely requires that you learn a thing or two about social media marketing. Time, therefore, is an important element. A good social media cheat sheet could always be your best friend to put it in the realm. This also is where you'll find your audience and connect with them. Your efforts here will bring people both new and familiar back to your site to read your content. So follow your call-to-action, and ultimately convert into customers for your brand.
Social Media Marketing Best Practices
Plan Ahead – Don't go into this blind, make sure you perform keyword research and get to know your audience. This way, you can make sure you're showing them things they're interested in.
Offer Value and Quality – High-quality content is always a major focus, and it's no different here. Focus on promoting content that is interesting and valuable to your audience Maintain Your Brand's Image, Ensure that your brand's image is consistent on every platform. Use the same voice, language, and identity regardless of which site you're using.
Start a blog – It goes without saying, but you'll need something to promote if you're going to be on social media. Whether you're an individual or a large business, creating a blog gives you a place to develop and content you'll be promoting on your profiles.
Link to Other Sites – Your primary focus should be sharing and promoting your content, but don't hesitate to mix that with relevant and interesting content from other sites. Linking to other sources can earn you links of your own and improves your credibility.
Keep an Eye on the Competition – Always keep your eyes on the competitors in your social sphere. If you see them doing something that works, adopt that same strategy and make it your own for improved results.
Measure Your Success – Since many social media efforts will require some level of investment, you should track the effects of your marketing by utilizing an analytic tool like Google Analytics, which will show how your website's traffic, bounce rate, and other factors are changing. Hope our 2017 Social Media Cheat Sheet [Infographic] would be a good reference in your marketing strategy in the future.