Today people always tend to look online whenever they need to discover something out. Along with buying products or availing services, they also take the online road for educating themselves. E-learning is something that makes education easily available to everyone. With the advancement of various technologies, marketers and webmasters are keen on learning about tips to create an e-learning app.
Online education especially came in handy and very useful in COVID-19 times when the entire world was under lockdown. Children, as well as adults, could continue learning new things only because of this technology. The experience that people can attain with e-learning is quality learning. The e-learning market is also anticipated to go beyond $325 billion by the year 2025. This shows how flourishing the market is. You can get in touch with the top mobile app Development Company to be a part of the industry.
How to Create an E-Learning App?
A lot goes into the construction of an e-learning app project. You can only build a user-friendly and rewarding application when you gain a deeper understanding of the teaching methods and educational procedures. Some tips for creating an e-learning app that is a must to follow are:
1. Defining the Goal: When it comes to e-learning apps for students, they might witness few challenges. So your goal here is to offer them a solution for all the challenges they face with e-learning platforms. This will demand you to educate yourself about the students' requirements so that you can make the application perfect for all of them.
Google searches for online courses increased by over 100% across the world from mid-March to mid-April 2020 alone.
2. Shaping the Development Team: As you get an in-depth idea for advancing e-learning app development, you must first arrange a technical document. You can choose to discover the team members virtually on various freelancing websites. You can look at other connections as well. It is paramount to select each member cautiously. Associate with people carrying deep expertise in e-learning as well as software development. You can generate money from an e-learning platform in the following two ways:
a. Subscription: The best way of monetizing an e-learning application is to keep a monthly fee structure for users. Setting up a restricted trial period is possible as this gives users the chance of first trying the application out. However, the students can also utilize the app for free. Few content portions will remain locked; which users can only unlock when purchased.
b. Advertisements: You can get in touch with many brands that can pay you for displaying their advertisements on the application. However, it is crucial to position ads that are pertinent to the users. If you are not careful, the users might select some other app and not yours.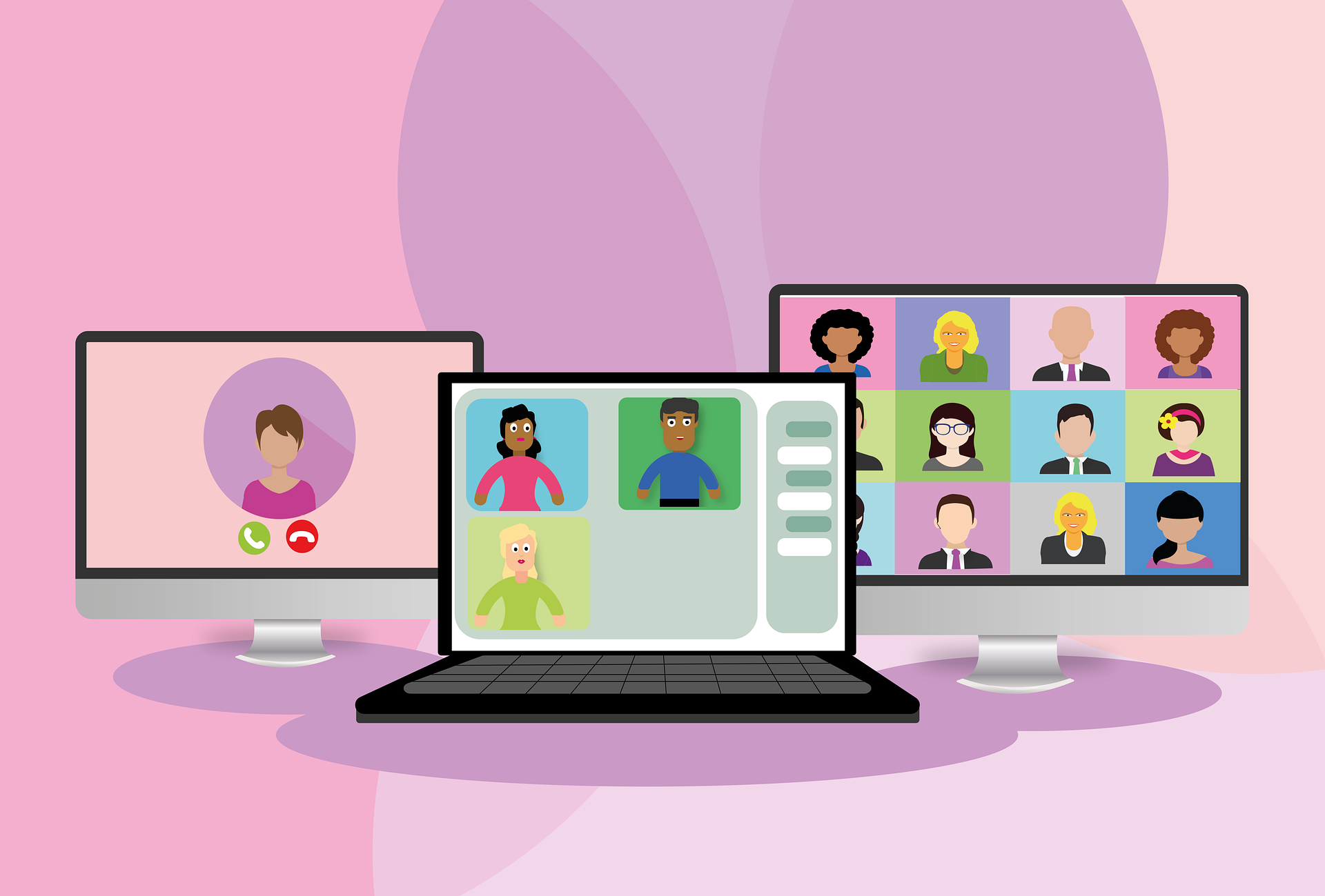 3. Analyzing the Audience: One of the best tips to create an e-learning app is first to understand your target audience. As you analyze them and provide them with what they require, you can give shape to an application that the audience will love. However, you also need to know that keeping everyone happy at all times is not possible. So you must target in developing an application that is suitable for most of the people. Few questions that you must address are: What subjects do you want to embrace? Which subjects interest people to learn, and how can they learn to enhance the skill sets? How can you boost the knowledge and skills of learners? Is it possible to make technology the catalyst for throwing life in the subjects for engaging students? What should be the age of the average student? Will there be interesting content topics for every demographic?
4. Choosing the Format: To ensure that you get hands-on on a successful e-learning app project, you must choose the software's correct format. You can currently select from a myriad of options. Firstly, you can prepare the virtual test sections or assignments for students. Secondly, there is also an option for setting up classes where the students can gain access to watching lectures and videos. By looking at all these options, you must determine the format that best suits your purpose of launching the e-learning platform.

5. Learning About Your Competitors: When you are halfway through your e-learning app development, you will already know which learners you will be targeting. This will enable you to study the platforms that are already targeting your learners. You must attain a deep understanding of what your competitors are offering. As you size up the competition, it will be easier to know about the successful platforms and those that are not. Commencing with the development of an e-learning website will also offer you a few ideas about the website features that you can include for surpassing the competitors.
6. Developing a Rewards System: Be it any student, he/she will always feel flattered in witnessing their efforts getting commended and noticed. So one of the tips to create an e-learning app includes designing a unique rewards system for not just offering the fun element but also motivating the students for learning more. Empowering students through the process of collecting badges is a good idea. It will also reflect the complexity associated with task completion. For example, students must also have the ability to collect points to attain the top rankings.  
7. Conducting Regular Assessments: If you want to know how to make an e-learning app ideally, then you must realize the importance of using assessments. This will assist students in tracking their progress and attainments. You must also conduct regular quizzes and tests. Adding interactions is possible when the students perform their regular assignments. You can add pop-up questions and quizzes depending on the subject they are learning currently. Delivering the assessments is also a possibility, along with sharing reports or analytics from your end. These reports will carry the weaknesses and strengths of the students along with the educators. The content adjustment will then be a piece of cake for the educators while permitting the students to learn at their own pace. 
8. Incorporating a Noteworthy UX: E-learning app development must always excel in usability as a lot of things depend on this. The elements of the interface must be easily accessible. Few other tips include utilizing soft tones and sticking to a precise page layout. Careful positioning of the website elements is also necessary. The students or other users will reach out to your e-learning platform for studying purposes. Make sure that they never feel any distraction due to unnecessary elements. Applying minimalist design is advisable to the platform for helping users emphasize learning and content.
9. Promoting the E-Learning Space: As you begin your journey in developing the best e-learning apps for students, you must learn the correct way of promoting them. This is the best way of ensuring success for the marketplace. You can take the help of several promotional strategies. By this, you can market online courses perfectly. This will also make the e-learning app more popular among the public. When you engage in e-learning marketing, it must incorporate offline as well online approaches.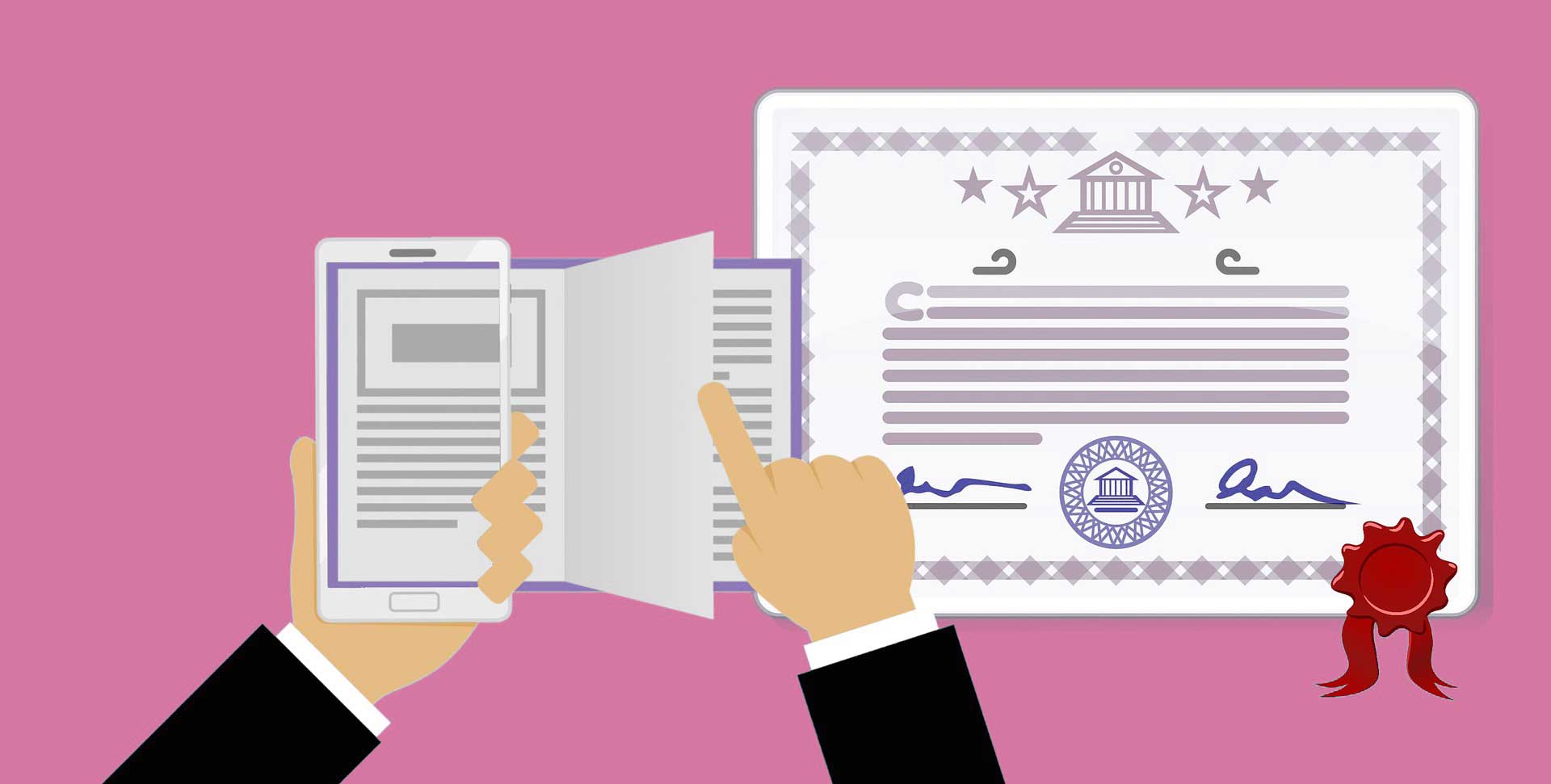 10. Provide Honors and Certificates: Backing up knowledge and skills with verified certificates is highly important. So if you want your e-learning app development to be successful, it is paramount to offer students course completion certificates. The student who performs the best must be offered discounts and honors on various other courses. As your e-learning platform offers positive reinforcement to the students, it can improve their self-esteem. This can prove to be very rewarding for their futuristic prospects.
11. Permit Users to Leave Ratings and Feedback: Suppose you are done with the e-learning app project, and it has been quite some time since you have launched it. How will you know it is making the impact it should leave on users and students? Firstly you must get experienced educators on the floor so that students can get hands-on superior quality content. Also, you need to keep a check on the way educators and students communicate with one another. Students must enjoy the liberty of leaving feedback on the way the platform is operating. They must also be able to rate content and teachers. By this, you can attain valuable insights. With the feedback that you receive, you will get to learn more tips to create an e-learning app that is engaging users on an ongoing basis. 
Final Say
There you go! Now you have all the tips for creating an e-learning app. However, before indulging in being a part of a billion-dollar industry, you must know that e-learning platforms need a lot of focus. This is mainly due to its complexity. Studying your particular niche market very well is essential to evaluate the software solution you want to provide to the target audience.
Along with the platform being user-friendly, it must also contain relevant content and a rewards system. The key is to begin small and go big with all the aspirations. The top mobile app Development Company will help you in constructing the best e-learning platform. The technology stack of these companies permits you to build projects of all intricacies carrying necessary functionalities. Develop your own exclusive online e-learning marketplace today with ease.
Manan Ghadawala is the founder of 21Twelve Interactive which is one of the best mobile app development company in India and the USA. He is an idealistic leader with a lively management style and thrives raising the company's growth with his talents. He is an astounding business professional with astonishing knowledge and applies artful tactics to reach those imaginary skies for his clients.