Working from home is an employee's dream come true. The nightmare of office politics and the lengthy commute aside, work from home makes one more productive. The traditional belief that remote job will cause distraction as one tries to balance family and work does not hold water. In fact, short breaks filled with interactions with loved ones leads to greater output and creativity.
Ensure that your desk office is well designed with a sturdy laptop, wifi, and plenty of space for notepads and files. Buy a trendy desktop lamp, and you are set. If you want, add a wireless keyboard and a larger display for ease and comfort. Online jobs from home are comfortable and profitable – a rare combination indeed. 
What is freelance work? It's the performance of a skilled endeavor for a promised duration for an expected outcome. 
Danyal Saleem made headlines back in 2015. Why? Well, he was earning $20,000 a month as a freelance graphic designer. Here's a fun fact, to make this even more impressive – the average salary in Pakistan at the time was just over $100 a month. 
What are some of the most profitable freelance work from home jobs? We take a deep dive. 
20 Excellent Freelance Work Ideas 
Writing 
Copywriter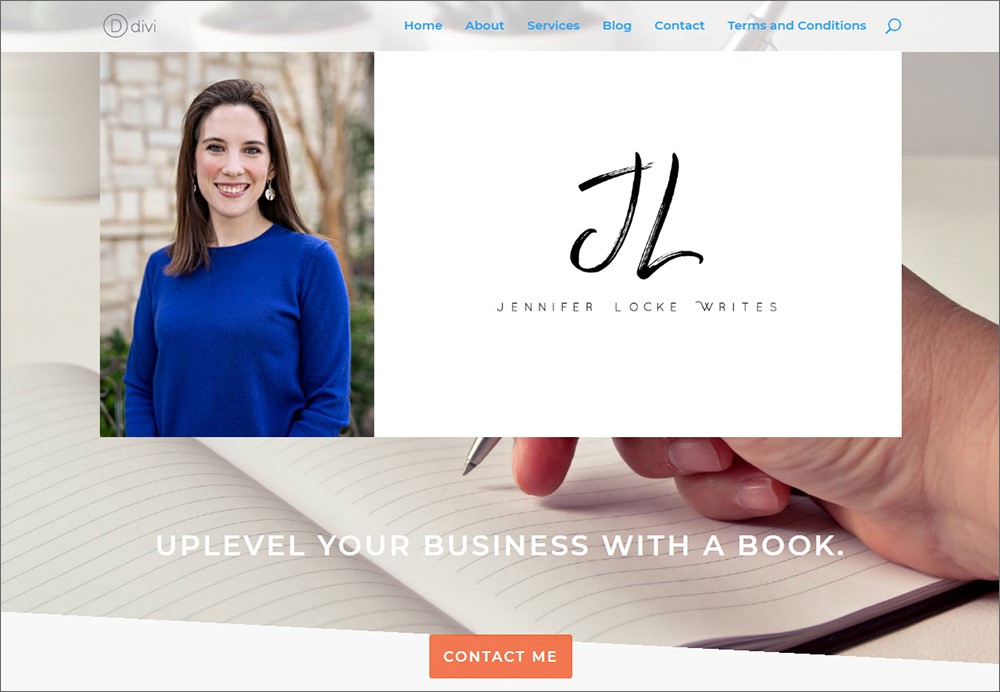 The task of a copywriter is to develop compelling messages. They can write a clear and lucid description and content that puts forth an idea or sells a product.
In essence, their task is marketing, but apart from that, they also inform and should be able to write an engaging narrative. A dull, boring copy is not going to attract attention. A copywriter has to master the art of drawing and to maintain reader attention.
If you are a wizard with words this is your chance to take home a handsome salary.
2. Translator
As global trade has grown, the requirement for a translator has soared. All kinds of documents demand translations – legal deeds, contracts, memos, design briefs, government legislations, and so on.
The usual language pairs used to be English-French, English-German, English-Spanish, but attention has now shifted to English-Chinese.
If you have a diploma in a foreign language, that is best. But if you can show your command, you could do without one as well.
Admin
3. Data Entry
Many businesses generate vast amounts of data. To be used by a computer system, they need to be entered into software fields. The data collected is often summarized as a spreadsheet that cannot always be imported into the software.
The task of a data entry operator is to transfer data by manually typing. Most jobs require the ability to perform 8000-10000 keystrokes per hour with at least 99% accuracy. It is hard work, but once you have mastered typing, you need little else.
4. Virtual Assistant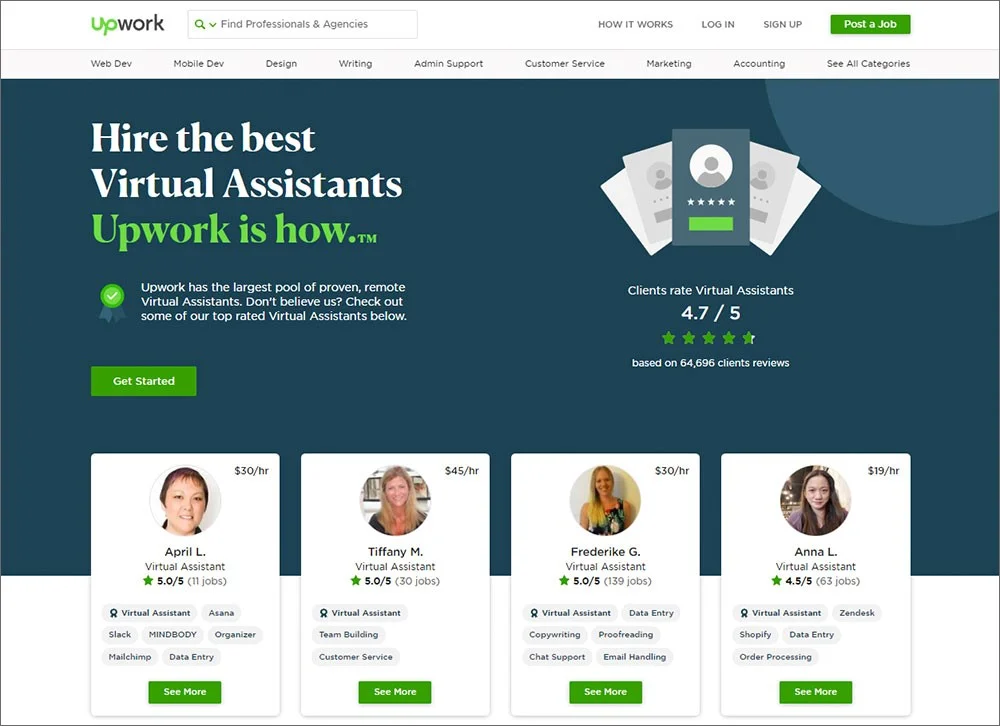 Source: Screenshot Upwork Website 
A virtual assistant is literally that – an online associate. From bookkeeping to setting up appointments, they assist a businessman in smoothly running a business.
No specific education is required, but at least a community college degree comes in handy. Also, you need to have the ability to be organized and quick thinking to sort out this multifaceted assignment.
5. Transcription
Usually, a transcriptionist listens to an audio recording in the medical and legal field and transcribes it into records.
Domain knowledge in the discipline is required since medicine and law have specific terminology. Attention to accuracy makes one more valuable.
6. Accounting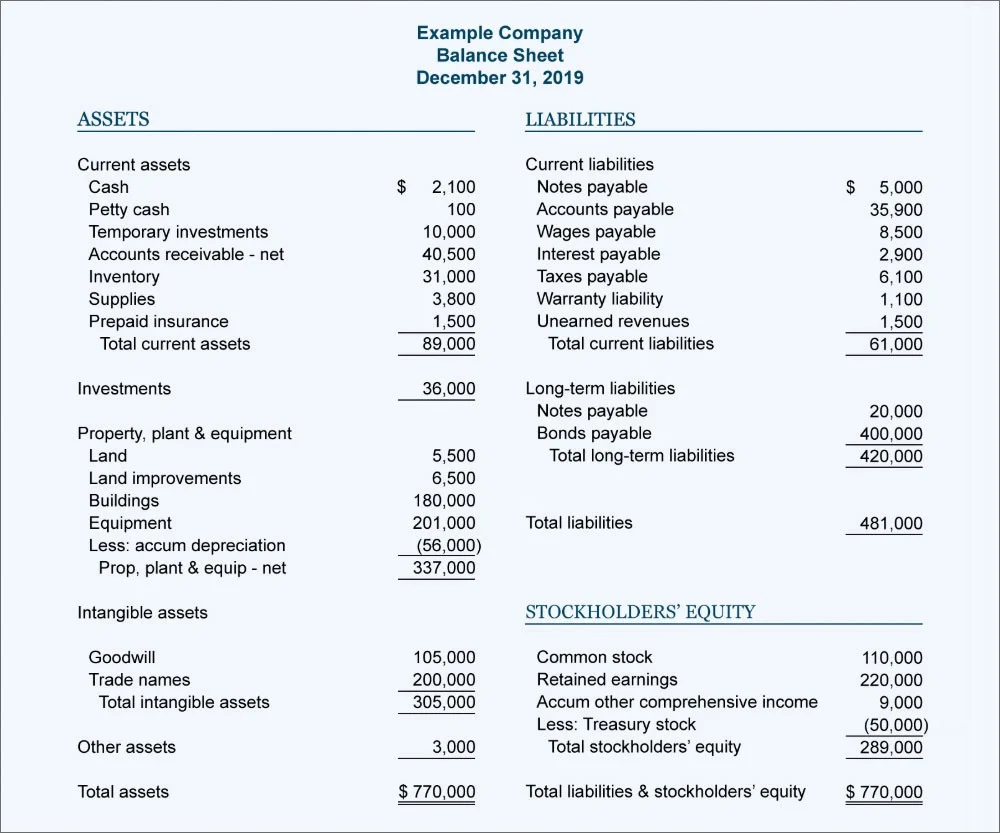 Source: accountingcoach.com 
It is a job that is easily done from home as freelance work. An accountant keeps track of income, expenditure and often helps with the filing of tax returns.
A good head for numbers and a clear concept of the basics of accounting is needed. Additional expertise with accounting software and modules like Sage is desirable.
Creative
Freelance work in the creative space was very common already long before the pandemic.
7. Animation
An animation specialist makes a 2D or 3D image move. Over the past 20 years, animations have become a commonplace movie genre.
Animation is required not only for big movie houses but also for advertising and increasingly for YouTube videos that impart instructions. Training in specialized software such as Maya and Adobe Animate is necessary and experience as an intern.
8. Graphics Design
Anything that is a visual concept – from a greeting card to a magazine is conceived by a graphics designer. The scope of the work is extensive, and there are subcategories. Graphic Designers are also a very essential part of the gaming industry.
Expert ability in software such as Adobe Illustrator and Photoshop is the minimum necessary. Most graphic designers are also excellent at expressing prototype ideas through sketching.
9. Audio Voice Over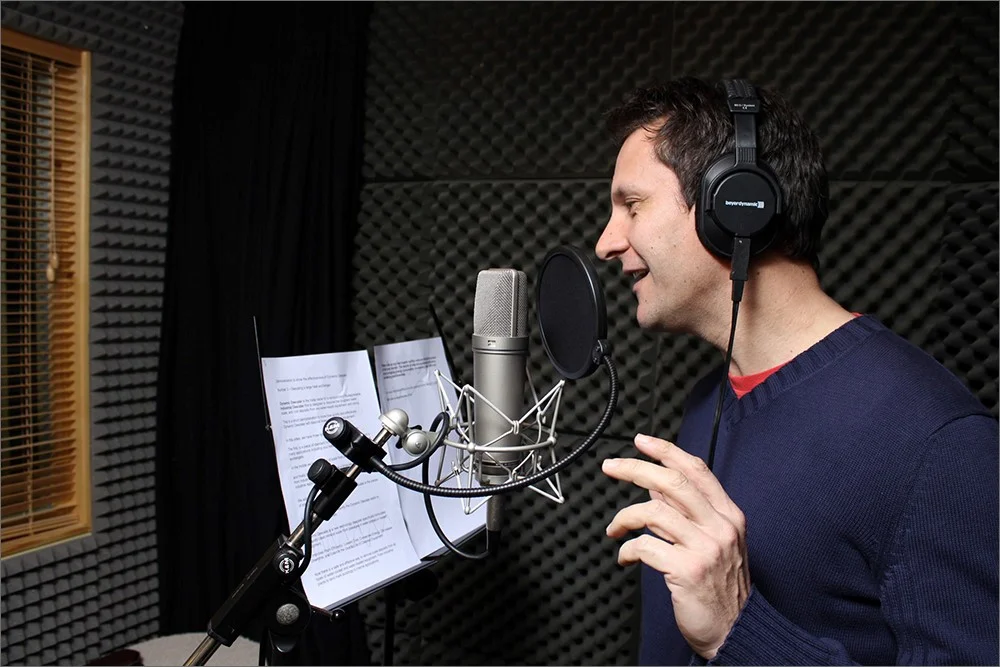 Source: thearabicvoiceover.com 
There are hundreds of professional quality YouTube videos being uploaded daily. Someone needs to narrate the story or instructions.
The other role is for documentaries, short films, and advertisements. It is possible to do it from home, but you would need a professional quality mic and a soundproof booth. You must have been trained in voice work, and it is a usual side gig for actors.
Sales
10. Search Engine Optimization
SEO is the task of making a website rank higher in results. SEO has two components on and off-page.
These include inserting meta descriptions, alt tags, cleaning up the code as well as generating content and backlinks. SEO courses are widely available only, mostly from Coursera and EdX. Apprenticeship is needed to learn the ropes, and after that, you can work from home and earn adequately.
11. Search Engine Marketing
A branch of digital marketing, SEM is one of the quickest growing employment opportunities. As an SEM specialist, you have to know how to set up ads on search pages and maximize returns.
Planning and executing pay-per-click or PPC campaigns is also part of the job description. The principal task is to acquire new leads at the least possible cost.
12. Social Media Marketing
In the past two years, social media, especially Facebook, Instagram, and Snapchat, have gone from a place where people shared memes and selfies to being an avenue for sales.
A social media marketer places advertisements decides the target demographic and crunch the metrics.
The objective is to reach as many eyeballs as possible with the least expenditure.
13. Influencer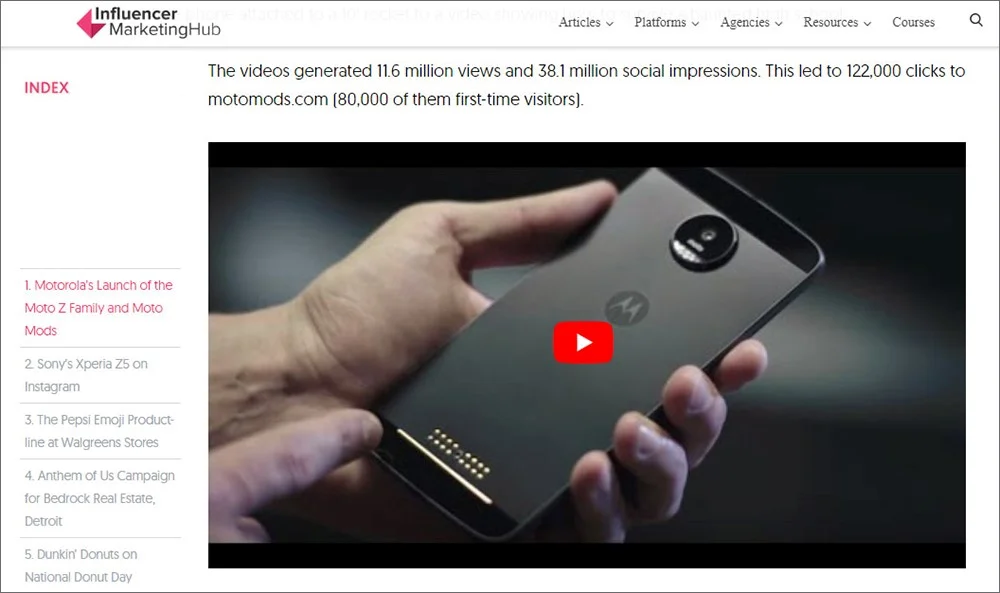 An influencer is a social media personality who has a fan following. No, you don't need to be a rock star. Every day, ordinary people who have an ability – from cooking to yoga – grab followers using their YouTube channel and Instagram.
That captive audience can now be directed towards products using affiliate marketing or endorsing everything from books to energy drinks.
An excellent freelance work, those who have a million followers receive upwards of $25,000 per endorsement. This is in addition to the advertising revenue they rake in from their channel.
14. Email Marketing
Old, boring, and surprisingly effective. Email marketing still boasts of the best ROI. As an email marketer, you have to understand how to compose your message, add a catchy subject line, and somehow get the user to open the mail instead of deleting it.
For those with a flair for new ideas, it is an easy way to make freelance work from the kitchen table.
Software
15. Software Developer
A developer designs and codes software. You need to be adept in several languages, usually C+, Python, and PHP.
It requires the ability to think clearly, solve complex problems using the least line of code, and specialized training. Though many coders are self-taught, it is best to have at least a diploma in software development.
16. Testing
Software testing is an extension of the developer's task. The role here is not to write new code but to find conditions under which the software fails to operate as designed.
Several techniques are employed, and knowledge of defect management tools like JIRA and Zypher is essential.
17. Web Developer
A web developer is more than a website designer. Web developers use the internet's client-server architecture for content management. Of course, one of the end results is a website, but others include database management, server management, and more.
Knowledge of website builder software and HTML coding is necessary and a complete grasp of server-side languages such as Ruby and Python.
18. Game Developer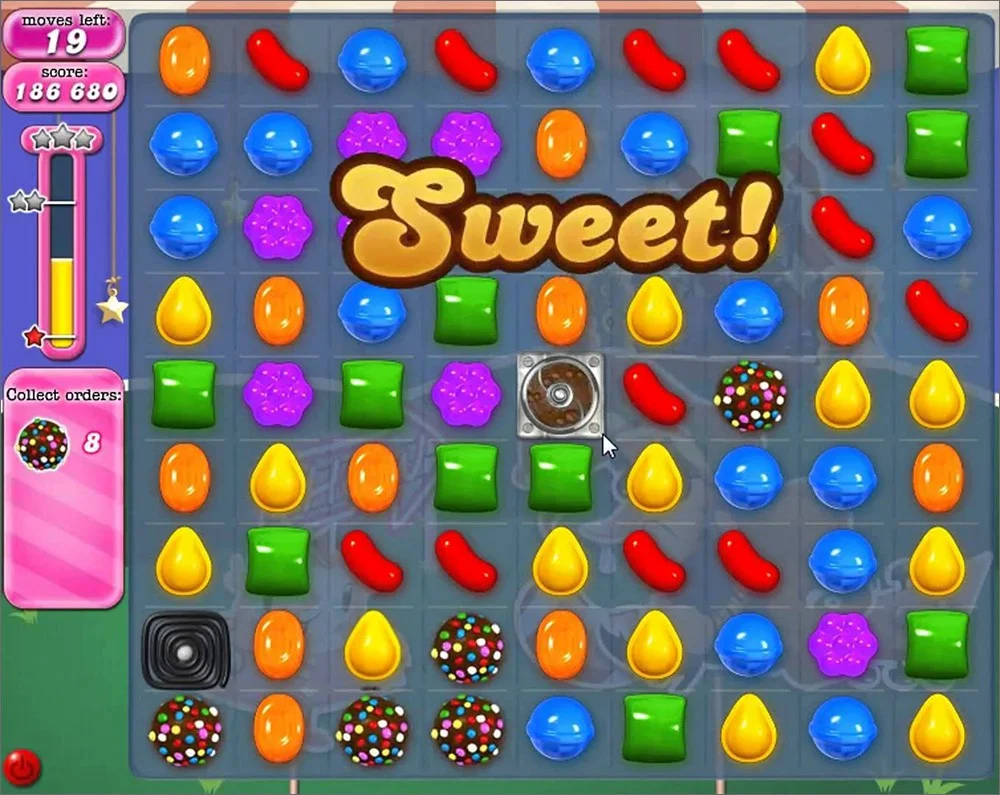 Source: medium.com
For the past 30 years since the days of Atari, this has been one of the most coveted professions. Leaving aside the big gaming industry and titles like Grand Theft Auto, there is a considerable market for niche games sold as smartphone apps. The creator of Candy Crush, Riccardo Zacconi, is worth $5 billion.
Most games are simple board games or word games. You need not worry about complex 3D graphics. If you have the right idea, earning a million quid is easy.
19. App Developer
The tiny colorful icons on smart devices are the front end of a web service. Created using Swift and the SDK, they are small footprint software made for iOS and Android.
Usually, app developers train in software development first. But there is no reason why you cannot turn your attention to the small screen first.
20. Security
With phishing and ransomware attacks on the rise, there is a need for security experts. Most individuals and businesses are terribly lax with cybersecurity, causing the loss of billions of dollars every year.
Taking advantage of this weakness, hackers have proliferated. A security expert's task is to set up a firewall and anti-malware system that is robust and teach the client how the system protects him as well as best practices.
Wrap App for Freelance Work
The options don't exist only since the pandemic times of COVID-19. A lot of people decide on freelance Work which they can do from home. In most cases, people look for life balance, raising a family, and have the freedom of their own time management. In the second blog of this series, you can read in "8 Best Part-Time and Freelance Job Sites" how you can actual find a freelance job.
Alex is a tech and web development writer with over 7 years of experience in developing UX/UI field. For the last 3 years, he is running my own web blog and write analytic articles for different online magazines.