Adobe Connect Pro Training for Users
Adobe Connect Pro Training for Adobe Connect Pro (formerly Presedia Publishing System, Macromedia Breeze, and Adobe Acrobat Connect). This software used to create information and general presentations, online training materials, web conferencing, learning modules, and user desktop sharing.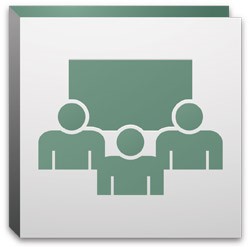 Duration
: 5 days
Who should attend
Trainers, Admins and Users
Course Overview and Objectives
Learn how to use Adobe Connect to run meetings, connect with learners online, and record standalone presentations. In this workshop we show how Connect bridges real-world gaps and helps anyone with an Internet connection link up online. Participate in this course and learn how to create new meetings; establish audio connections, whether over the computer or on the phone; open pods to chat, video conference, or share content; share your screen; and make content available for download over Connect. You don't need to have everyone in the same room to have a great meeting; you just need to Connect.
Pre-Requisites:
Basic Computer knowledge, using the browser.
Adobe Connect Pro Training for Users Workshop Course Outline
Brief
Adobe Connect is a mobile-ready and highly customizable webinar solution. The web platform is easy for attendees to access and the flexibility of the pod style interface makes Adobe Connect one of the most customizable webinar tools on the market. Adobe Connect is a modular, flexible product that can be used in multiple ways. For web meetings, webinars, web casts and online training. To plan and conduct a webinar with Adobe Connect you select an event template in your meeting setup process and a pod layout appropriate for your webinar.
Basics
Creating meetings, users, and groups
Setting up audio
Passcode protecting a room
Video conferencing
Recording and editing meetings
Managing participants
Sharing your screen
Creating break-out rooms
Working with the Chat pod
Polling your audience
Creating courses and curriculum with Connect
Creating Meetings / Classrooms
Creating a meeting / Classrooms
Setting up VoIP audio
Setting up universal audio
Creating users and groups
Setting up and managing the pods
Creating and managing layouts
Creating meeting templates
Passcode protecting a room
Installing the Connect Add-in
Video conferencing
Recording and editing meetings
Managing Participants
Exploring the Attendees pod
Assigning user roles
Creating user groups
Resetting passwords
Understanding participant status icons
Basic Presenting
Using the Share pod
Providing downloadable content
Sharing your screen
Whiteboarding
Managing questions
Creating break-out rooms
Optimizing the Presentation Experience
Customizing your meeting room
Working with the Chat pod
Polling your audience
Setting preferences
Within 25 years, virtual reality meetings will be essentially transparent to being there in person. Once we can do this, the idea of climbing into an aircraft, and burning up huge quantities of fossil fuels to propel our bodies and briefcases full of papers, will seem absolutely backward.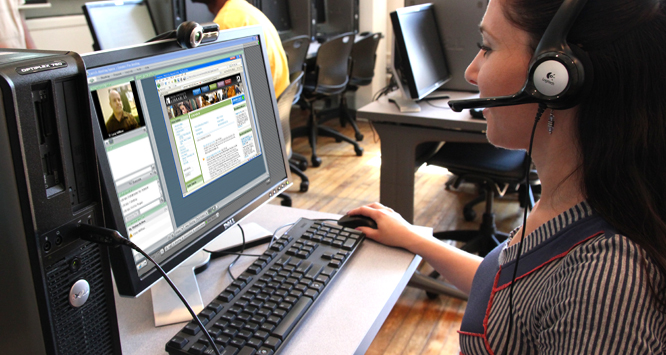 Connect for Elearning
Creating courses
Creating curriculum
Creating Dependencies
Connect as LMS
LMS Integration Overview
Reporting
Standard Reports
Making your own reports
Leverage analytics to track interactivity and content effectiveness
Extensions
Social Media Share Buttons
Integration with Salesforce.com
Compliance and Control Options in Adobe Connect
Customizing and Branding Adobe Connect
Meeting Room Access Improvements in Connect
Resetting the Default Event Templates
Converting your recordings to MP4
Seminar scheduling changes
The Rules of Engagement
Best practices for large events and seminars
Publish HTML5 Courses from Captivate to Connect
Learn Adobe Connect Pro today and make the choice of in-house Adobe Connect Pro Training for your team or Workshop for the newest features or just this outlined basic Adobe Connect Pro Training for end-users.

"Adobe Certified Experts and Adobe Certified Instructors will lead you through industry state-of-the-art, highly-efficient workflow procedures to get your jobs done in the right way. Skillz ME training courses are conducted by Adobe Certified Experts and instructors with years of industry knowledge, experience and skills at their hands."
Contact Us
Get Into Action, call our experts today, Dubai - UAE +971 56 101 24 80 or send an email to info@skillzme.com or request a callback
Useful Links

 Adobe Connect Pro for e-Learning Skillz Middle East page
click here

 Adobe Connect Pro for Web Conferencing Skillz Middle East page
click here
 Adobe Connect Community 
click here

 Adobe Connect Pro for e-Learning, m-Learning and Social Learning 
click here

 Skillz Middle East complete Training overview
click here