It's more than data and insights. It's about actually knowing people. Adobe Analytics is an industry–leading solution that empowers you to understand your customers as people — what they want, need, and believe. Discover your most valuable customer segments and use these insights to steer your entire business with customer intelligence.
As a marketer, you need to know how to find patterns in data so you can avoid risks and spot opportunities. It's challenging to know which offers and products would make the ideal customer experience. Being able to identify upcoming risks and anomalies, and what causes them, can make or break your organization. Most of your team probably doesn't have advanced statistical training, so even when you have data, it's hard to understand it. 
Use insights to increase foresight.
Marketers are now required to not simply react but to predict. And with the competition just a click away, mistakes are costly. You need to be able to anticipate what your customers want, so you can deliver the right experiences at precisely the right time.
Customer foresight is your marketing opportunity.
Your customers expect you to anticipate their needs and wants. Adobe Marketing Cloud is a set of integrated solutions that let you create an environment where customers get what they want, when they want it. It brings together solutions that can push and pull data to give you the most complete insights. You can then use these deep insights to predict what your customers want, at the right time and in the right way.
Adobe Analytics puts predictive analytics, forward-looking insights, and more intelligent decision-making into the hands of marketers and business users. You get data-driven responses in real time so you can provide perfectly matched and timed experiences to your customers.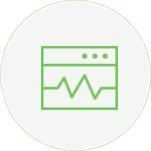 Data Workbench
An advanced analytics platform for customer analytics, attribution, and predictive modeling.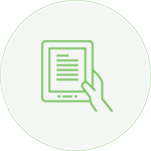 Mobile app analytics
Gain a deeper understanding of your mobile app users and your mobile campaign right from your desktop, smartphone or tablet.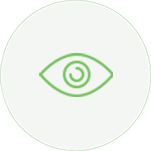 Live stream
This real-time stream of data helps you monitor campaigns, fix problems and jump on opportunities.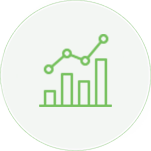 Predictive Workbench
Advanced insights powered by statistical modeling and machine learning.
Don't just know your customers today. Know them tomorrow.
Adobe has been named a leader in the Forrester Wave™: Data Management Platforms, Q4 2015. Read the report to find out why we were named a leader and how Adobe Audience Manager can help your business.
Reports and dashboards
Organize and visualize any data in quick-reference dashboards and detailed reports. Share dashboards and reports through email and mobile.
Segmentation
Identify new and high-value segments through unlimited dimensional breakdowns and segment comparisons.
Video
Standardized video and ad engagement measurement.
Analysis Workspace
Simplify the visualization, analysis, and sharing of complex sets of data.
Mobile app analytics
Gain a deeper understanding of your mobile app users and your mobile campaign right from your desktop, smartphone or tablet.
Data storage and APIs
Direct all of your data to one secure location and integrate it with Adobe Marketing Cloud.
Segmentation IQ
Quick and easily know the differences between customer segments — right out of the box.
Attribution
Link previously unknown data to known sources. With a single click, show what elements of your marketing are working.
Ad Hoc Analysis
Ask any question at any time. Drill deep into your data in real time to find unique customer insights, associations, and opportunities.
Data fuels action.
Use data to get a real-time understanding of your business.
Select
Discover audiences with enterprise-grade analytics.

---
Empower your decision making with accurate, timely, and insightful data. With drag-and-drop segment building and customizable reporting, you can discover your high-value customers and the best ways to engage them.
Prime
Multichannel customer intelligence for the enterprise.

---
Understand your customers, find new insights, and identify issues — all with real-time, multichannel data. Measure the effectiveness of your mobile apps to understand how people interact with your digital experiences across devices.
Ultimate
Advanced machine learning and deep customer intelligence.

---
Take advantage of machine learning and AI to discover deep insights and uncover hidden opportunities. Use experiential data from cross-channel marketing and advanced analytics to get the most complete picture of your customers' journey.