What is Acrobat DC? – The new Adobe Acrobat Document Cloud
Hello, Document Cloud. Adobe Document Cloud – including the all-new Acrobat DC – will revolutionize the way the world works with documents.
Acrobat DC is the completely reimagine d desktop version of the world's best PDF solution. It includes a mobile app so you can fill, sign and share PDFs on any device. And with Document Cloud services, you can create, export, edit and track PDFs from anywhere – and stay connected to recent files across all your devices.

Your office is as mobile as you are.
Acrobat DC with Document Cloud services is packed with all the tools you need to convert, edit and sign PDFs. It's just as mobile as you are. So you can start a document at work, tweak it on the train and send it for approval from your living room – seamlessly, simply, without missing a beat.

Edit any file, any time
From now on, you don't have to spend valuable hours creating new documents from scratch. Instead, use existing content in paper or PDF files as your starting point. Make changes right in your PDF or export to a Microsoft Office format. And do it naturally on your computer, browser, or mobile device.

A beautiful, touch-enabled UI.
Touch-enabled and totally mobile, with a brilliant new UI that keeps all the tools you need at your fingertips – Acrobat DC is so amazing, you're going to wonder how you ever managed to get work done without it.
" Adobe's Document Cloud has the potential to revolutionize how people and organizations get work done with their most critical documents. We are thrilled to be a partner of Adobe and to demonstrate how Apttus' market leading Quote-to-Cash and Contract Management solutions in combination with Adobe Document Cloud will deliver higher ROI and increase revenue "
What is PDF?
Portable Document Format (PDF) is a file format used to present and exchange documents reliably, independent of software, hardware, or operating system. Invented by Adobe, PDF is now an open standard maintained by the International Organization for Standardization (ISO). PDFs can contain links and buttons, form fields, audio, video, and business logic. They can also be signed electronically and are easily viewed using free Acrobat Reader DC software.
We invented PDF.
In 1991, Adobe cofounder Dr. John Warnock launched the paper-to-digital revolution with an idea he called The Camelot Project. The goal was to enable anyone to capture documents from any application, send electronic versions of these documents anywhere, and view and print them on any machine. By 1992, Camelot had developed into PDF. Today, it is the format trusted by businesses around the world.

Convert PDF to WORD
Edits are easy with Adobe's PDF to Word converter. Spend more time on real work, less time on busywork. In the office or on the go, you can save your PDF files as formatted Microsoft Word documents – and start new projects without starting over.

Combine and merge files into one PDF.
Share project materials in a single PDF file. With Acrobat DC, you can combine multiple files and arrange them in one compact PDF. And present your colleagues with a well-organized collection of project information.

Scan to PDF
Add more value to your important scanned documents.Scan paper documents and forms to PDF – or convert JPEG images to PDF – and get smart, searchable files that are easy to share and store.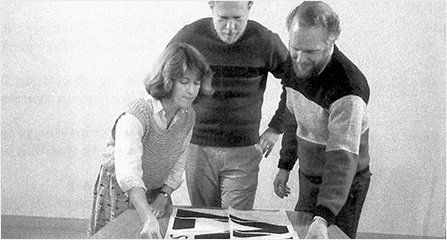 Edit PDF files
Change text and images without leaving your PDF.Need to make updates to a file, but can't find the original? In the office or on the go, you can edit paper or PDF documents with Acrobat DC. It's so easy, you have to try it to believe it.

Create fillable PDF forms
Convert existing forms to fillable PDFs. Turn paper and Microsoft Word forms into fillable ones with the PDF form creator. Whether you start with a scanned paper form or a simple form made in Microsoft Word, Excel, or another application, you can turn it into an intelligent PDF form with Acrobat DC.

Protect PDF files
Apply PDF passwords and file permissions. Document security just got easier.When working with sensitive information, it's your job to protect it. With Acrobat DC, it's easy to make PDF protection part of your daily routine – no matter what application you're using.
Useful Links

 ISO PDF Specification ISO 32000-1:2008 — Part 1: PDF 1.7
click here

 Adobe Acrobat Pro DC product homepage
click here