Adobe Experience Manager (AEM) Forms
Engaging platform for easy creation of responsive forms that deliver personalized communications on different devices
Adobe Experience Manager (AEM) Forms is an enterprise document and form platform that allows you to capture and process information, deliver personalized communications, and protect and track sensitive information.
With Experience Manager Forms, you can quickly create and manage forms that are consistent on every device. The simple drag-and-drop tools make it easy to define and apply styles, colors, and fonts. Localize content and insert logic rules. Even set dynamic behavior — without coding. After forms are submitted, automated workflows connect them to back-end systems and save you processing time.
It is used to deliver solutions such as account opening, services and benefits enrollment, correspondence management, requests for proposal, and other workflows. AEM Forms incorporates new features with a particular focus on mobile devices.
AEM Forms applications also function in both online and offline environments. These capabilities are enabled through the use of Adobe Acrobat Reader DC, HTML5, and the Mobile Form Client to reach both desktop computers and mobile devices.
AEM Forms incorporates new features with a particular focus on mobile devices. AEM Forms applications also function in both online and offline environments.
These capabilities are enabled through the use of Adobe Acrobat Reader DC, HTML5, and the Mobile Form Client to reach both desktop computers and mobile devices.
What is Adobe Experience Manager (AEM) Forms?
It's a document management system from Experience Manager that helps you make your form and document processes paperless, efficient, and even automated. Transform complex transactions into simple digital experiences — anytime, anywhere, and on any device.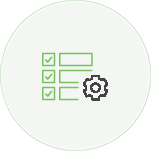 Improve service
Offer mobile-friendly form and document experiences that simplify enrollment and reduce turnaround times.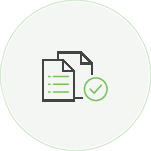 Increase speed and efficiency
Use digital processes to reduce administrative work and the errors that come from duplicate data entry.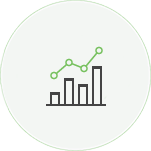 Optimize the experience
Use data and analytics to improve and personalize the experience customers have with your forms and documents.
Fast and flexible form discovery.
With the use of streamlined form discovery, Adobe Experience Manager Forms helps you quickly guide customers, on any device or channel, to the form they need. It lets you manage forms, editing and publishing them to desktop sites, mobile sites, and apps — all from the same hub.
Put your forms where they'll be seen and submitted.
Send the right offers to the right customers through the right channels. It's easy because Adobe Experience Manager Forms integrates seamlessly with Adobe Campaign and Adobe Experience Manager Mobile.
Website forms can be a benefit. Not a burden.
Insert a forms portal with a customizable search bar into your existing websites.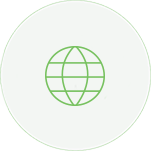 Location specific
Detect device type and use geo-location to present only relevant forms.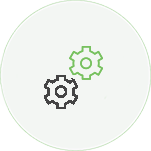 Easy integration
Use seamless Adobe Experience Manager Sites integration or APIs to easily add forms into your existing WCM.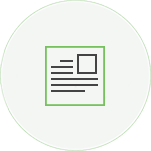 Layout options
Choose from several form layouts that offer icons and descriptions for forms.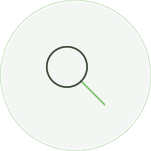 Dynamic search capabilities
Allow prospects to use full text, tags, and other properties for form and document search.
Keep your forms close. And customers closer.
Out-of-the-box tools let you build visually appealing and dynamic forms — all on your own. Premade themes, templates, and form fragments make it easy. Then store all your forms in a single repository, so you can quickly access them, revise them, and publish them to multiple channels, while keeping a consistent look and feel.
Get to know Experience Manager Forms even better.
We've put together a spotlight that give you even deeper details about how you can use Forms to create, protect, and optimize your forms and documents.
Since AEM Forms is a first class module of Adobe Experience Manager, it also integrates with the rest of the AEM platform. This allows you to leverage assets within your forms that the AEM Assets module may be managing. You can also use Adobe Analytics to see how well your forms, or even sections of forms, are being used.
Once you have received a submitted form, you will want to generate some kind of round-trip document of record for a user. The ability to create read-only PDF documents or adaptive documents — which, like adaptive forms, change to fit the device —means you can always create an engaging experience.

Experience Manager is powerful. It's even more powerful with Managed Services
With Adobe as your single partner for hosting and support, you'll get the help you need, with the security you require and the flexibility you want — without the hassle and costs of going elsewhere to get it.
Simplified forms lead to more satisfied patients.
Chamberlin Edmonds used Experience Manager Forms to streamline its application process, helping the advocacy firm serve patients faster and better.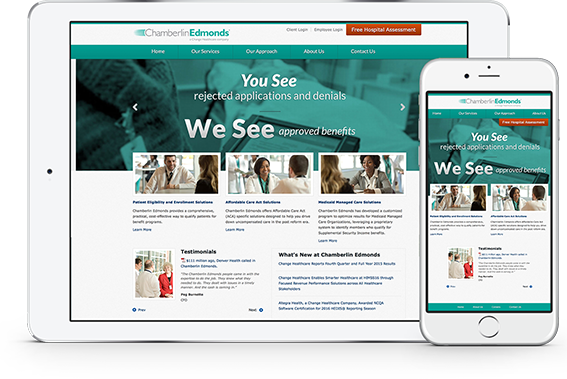 "Adobe Experience Manager Forms streamlines the back-end process so that our representatives can screen more patients, improve quality of patient engagement, and ultimately increase our revenue."
— Alex Choy, EVP R&D and CIO, Emdeon

Help your customers help themselves.
Filling out forms can be a long and complex process, leading customers to choose more costly in-person channels, or abandon the process altogether. Adobe Experience Manager Forms helps you make things easy by reducing keystrokes and potential for error. By encouraging self service, even on mobile devices, you'll eliminate expenses and free up resources.
Clear the path to conversion with simple form-filling tools.
Use built-in tools to reduce keystrokes and the possibility of errors, and solidify the experience for all devices and individual needs. Rather than authoring multiple forms for different devices and browsers, author one that will be rendered for all.
Consistency across devices
Offer a consistent experience across devices using responsive design.
Form pre-fill
Pre-fill applications by pulling data from existing customer or social media profiles.
Mobile forms
Let your customers open forms while they're on the go with easy-to-use HTML5 mobile forms.
Reduce errors
Automatically validate content and insert help text or videos for individual form fields.
Accessibility
Support device accessibility features and web accessibility standards.
Save draft forms
Allow applicants to save a form and return later to complete it, even on another device.
Dynamic behavior
Eliminate ink signatures, faxing and mailing with secure, legal e-signatures using Adobe eSign services.
Access device features
Use device features such as a camera or date pickers to reduce keystrokes even further.
Document of record
Generate a PDF copy of the completed form in a compliant format.
It's not a shortcut. It's the new normal.
Meet the star of your enrollment process. The eSign experience lets you say goodbye to pen and paper signatures, faxing, scanning, and mailing. Adobe eSign services lets you easily add secure, legal, and trusted electronic signatures to any form or document
Put your form approvals on the fast track.
Businesses are still suffering from the hassle of paper applications and inefficient manual approvals. We have a better way. Adobe Experience Manager Forms helps you keep your work moving and customers happy by introducing digital processes and eliminating data rekeying and paper archival.
Build a better system without starting over.
Use the tools from Experience Manager Forms to turn your form workflow process from antiquated and manual to fast and powerful.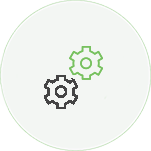 System integration
Experience Manager Forms complements your existing tools, such as line-of-business infrastructure and transactional systems, relational databases, and reporting tools.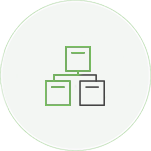 Forms workflow
Use a visual designer to create workflows that connect data captured in forms and other data sources. A dashboard tracks where forms are in the approval process.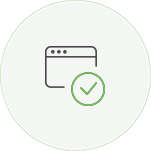 Browser workspace
Let workers check their to-do lists and track the status of tasks through a workspace accessible from any browser, so nothing gets forgotten.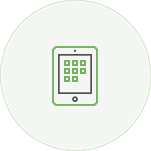 Mobile app
Empower mobile workers to capture form data while offline out in the field and on any device.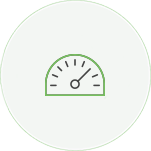 Performance tracking
Monitor backlogs, work queues, and any key performance indicators that will help you improve form processes.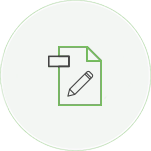 Quick e-signatures
Eliminate traditional signatures, faxing or postage with Adobe eSign services integration.
Keep forms moving with mobile.
The Adobe Experience Manager Forms mobile app allows field workers to securely capture information and interact with forms while on the go — even offline. The mobile app includes: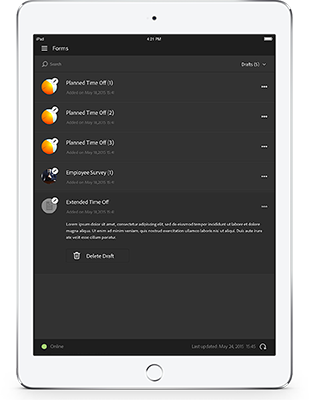 The ability to fill out forms, attach notes, photos, video, or geolocation tags
Data propagation across multiple forms
Offline data collection with automatic synchronization when you're connected to a secure network
Electronic signature support
Data encryption
Support for multiple devices
Put the personal touch on your multichannel communication.
A customer filling out a form or application often results in a follow up letter or document. Adobe Experience Manager Forms helps you create compliant and mobile-ready correspondence and letters that can be sent automatically to customers as part of a new and ongoing relationship.
Reach customers in any channel they use.
Create and send personalized correspondence, letters, statements, and other communications to be received and read on smartphones, tablets, desktops, and in print.
Responsive
Ensure that all documents automatically render appropriately for different devices.
PDF
Offer downloadable PDF documents that clients can save or print for their records.
Web publication
Publish to personal web portals so documents can be securely accessed anytime and on any device.
Multichannel
Send documents through multiple channels such as email by leveraging Adobe Campaign.
Interactive
Include dynamic and interactive elements in documents and links to self-service applications.
Analytics
Measure document usage through integration with Adobe Analytics.
Target offers
Dynamically include targeted content in forms and documents through integration with Adobe Target.
Integration
Merge with existing systems to create personalized and accurate statements.
Compliance management
Maintain compliance with audit trails and change history.
Speed up your ability to get the word out.
You can set up automated responses or create interactive document correspondence, and empower your team to quickly create documents at any time.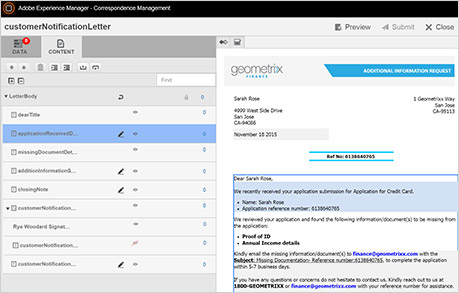 Create unified, professional communications with document templates.
Maintain consistency, brand, and compliance using pre-approved content blocks.
Generate thousands of personalized documents in batches, triggered by business rules that you define.
Send correspondence through a customer's preferred channel, including web, email, or printed copies.