Skillz Middle East makes Digital Transformation happening for your company. We focus on the quick win to ensure Digital Marketing, e-learning, Web Meeting, Web Conferencing, Digital Signature, Digital Asset Management are ready to enhance your organization. Digital Marketing shall save money and bring a more efficient conversion for your brand and products.
By 2020, there will be 1.4 million jobs available in computing-related fields. U.S. graduates are on track to fill 29% of those jobs. But women are on track to fill just 3%.
Adobe wants to help change that.
One way is through its partnership with Girls Who Code. Over the past several years, more than 300 Adobe employees have devoted nearly 3,500 hours to teaching and mentoring for the Girls Who Code program. This includes hosting 9 Summer Immersion Programs across 4 sites, enabling 180 high school girls to dive into coding.
Adobe wanted to create an infographic to showcase this growth. Our approach combines the sunny personality of the Girls Who Code brand with its innate coder sensibilities in a way that brings the program's accomplishments to life. The infographic uses design elements found in the mathematical world (a rebus and a flowchart, for example) but also incorporates active summertime fun (ocean/surfing metaphors).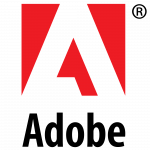 We love this! Thanks so much for your work on this. We're super happy with how it turned out. Appreciate the quick turnaround.
Girls Who Code has gone from 20 girls in New York to 10,000 girls in 42 states. That's the same number of girls who graduate each year with a degree in computer science.
Whether it's a game to illustrate the experience of an undocumented immigrant or a website to provide free college prep, these girls create technology that makes the world a better place.
When girls learn to code, they become change agents in their communities.