If you are just starting your digital transformation, you will soon notice that the word "creativity" plays a vital role in the journey. Well, podcasts are a tool that can provide people with a chance to express their creative side without any limits. So let us look into the role of Podcasts in Digital Marketing.
With a preliminary background in communication and expertise in community development, Josh works day-to-day to reshape the human resource management of digitally based companies. When his focus trails outside of community engagement, Josh enjoys the indulgences of writing amidst the nature conservations of Portland, Oregon.
Believe it or not, the latest podcast statistics reveal that 3.6 million people are addicted to this form of entertainment. With more than 850,000 active podcasts, can you afford not to be a part of this bustling community? With that in mind, let's take a closer look at the importance of podcasts in 2020 and beyond.
The Podcast Industry: Facts & Stats
Before we dive deeper into the subject, we should quickly take a look at the most impressive numbers related to the podcast community.
For instance, the first podcasts appeared back in 2004.
And, by the end of 2024, it is expected that 164 million listeners will tune in and join the fun.
To be precise, the average annual growth rate when it comes to users is 20%. In total, as many as 36 million Americans are listening to podcasts on their smartphones.
When talking about the topics, 15% of users are listening to news and politics. Likewise, the same percentage of users are tuning in on lifestyle-related podcasts. So, should you start a podcast to reach your marketing goals? The answer might surprise you.
The Benefits of Starting a Podcast
Even though pre-recorded audio files have been around for a while, the audience is far from saturated with content. Consequently, savvy marketers are using digital audio files as a direct line to the hearts of their consumers. In other words, the primary benefit of using podcasts is the ability to communicate with the audience.
Also, podcasts are excellent for boosting brand awareness. By interacting with the listeners, you can tell your story in a captivating and mesmerizing way.
Of course, if you decide to use an omnichannel approach, podcasts will blend in perfectly within a comprehensive strategy. What's more, you can share your audio files on different platforms to increase traffic to your website.
Last but not least, another crucial aspect of podcasts is that they are affordable. Marketers can record audio files without much hassle, and that is why podcasts provide an excellent ROI. Does this sound for you as a good idea to use podcasts in Digital Marketing?
Should You Launch a Podcast?
As you can see, podcasts can be quite rewarding. For that reason, it is imperative to harness the power of this digital medium as soon as possible.
The informal and conversational nature of podcasts will allow you to achieve a proper connection with your target audience. As long as the content is genuine, the crowd will love it. Even with just a microphone and a pair of headphones, you could be creating an unforgettable audio experience.
The podcast arena is a vast playground, and it will allow you to experiment with topics and formats. In other words, you can use this medium to share stories and tips or to hold interviews. On top of that, an exciting sub-genre of podcasts comes in the form of the internal ones. In essence, these podcasts are employee-only password-protected audio files.
The primary goal of these podcasts is to connect members of a team and to boost employee engagement. Of course, you could use this medium to collect valuable feedback from colleagues and to brainstorm ideas.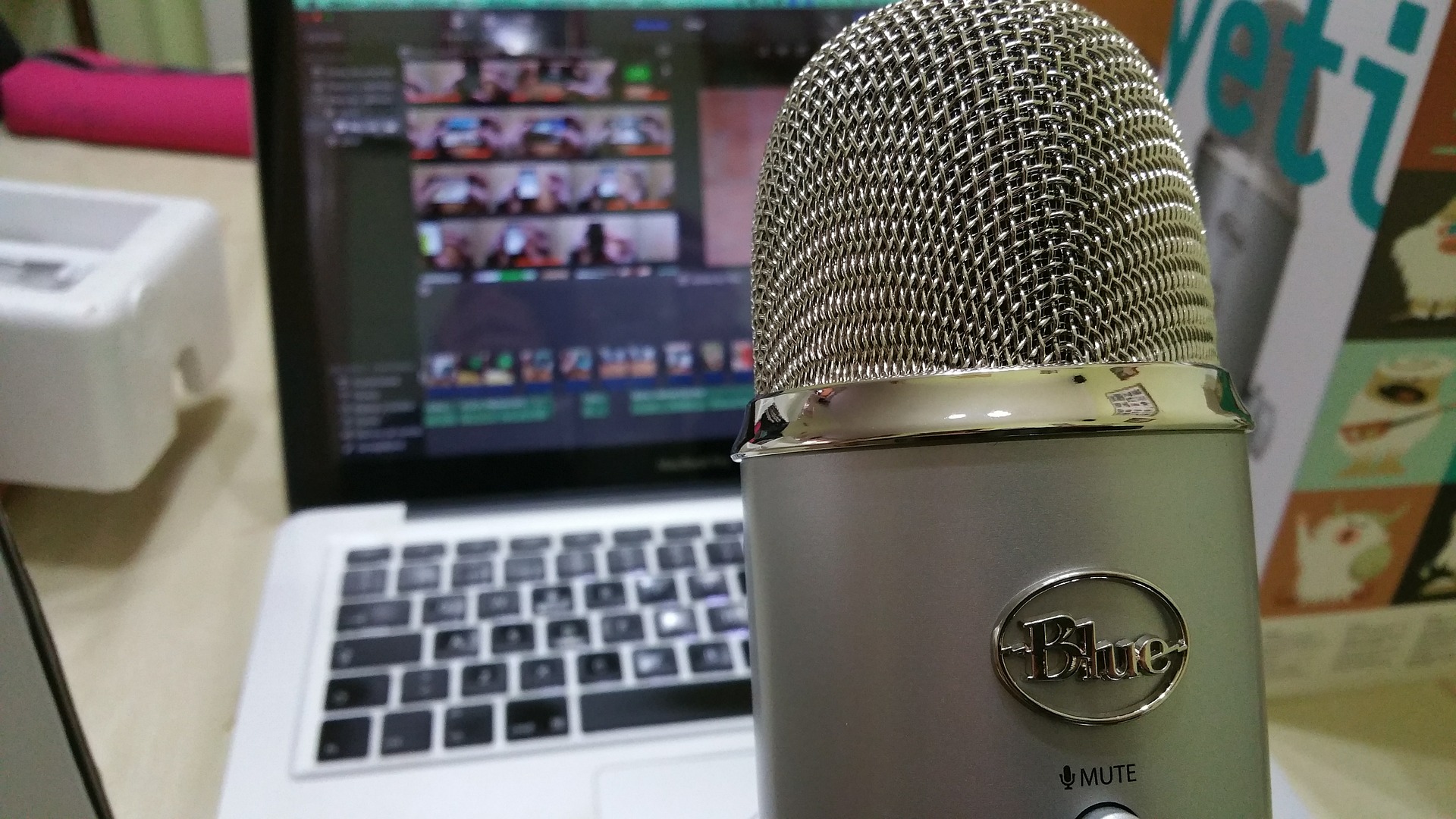 Podcasts and the COVID-19 pandemic
As a rule of thumb, people listen to podcasts while they commute to work. Or, they tune in on a session in the evenings to relax and unwind before going to bed. Well, the COVID-19 pandemic changed all that. The dynamics of our lives are no longer the same. So, how did the novel coronavirus affect the podcast industry?
According to statistics, the global listening rates have increased by as much as 42%! Podcasts are an excellent method of sharing thoughts on the current situation.
With that in mind, marketers and investors should capitalize on the record-breaking consumption. At the moment, the podcast market segment is flourishing. People are hungry for content, and savvy advertisers should make the most out of this opportunity.
Final Thoughts
Without a doubt, podcasts are one of the most convenient channels you could use to transmit your message. This affordable medium is easy to use, and you only need to worry about the quality of the content.
Many marketers are already reaping the benefits of using podcasts as a part of their marketing strategy. So, don't get left behind, and launch your podcast channel as soon as possible, assist your strategy and use podcasts in Digital Marketing.